DeepGreen to go public in $2.9bn SPAC deal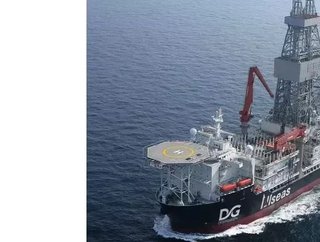 Developer of the world's largest estimated resource of battery metals for EVs, to combine with Sustainable Opportunities Acquisition Corporation...
DeepGreen Metals, an EV battery metals maker, has revealed it will be acquired by Sustainable Opportunities Acquisition Corp (SOAC) in a $2.9bn deal consisting of a $330mn private investment from investors along with Allseas, adding to the list of existing strategic investors such as Maersk Supply Service and Glencore.
DeepGreen has developed a process for producing metals from polymetallic nodules with near-zero solid waste, eliminating the need for tailings dams on land.     
DeepGreen is developing a new, scalable source of EV battery metals in the form of polymetallic nodules found unattached on the seafloor in the Pacific Ocean. The estimated resource on the seafloor in the exploration contract areas held by the company's subsidiaries is sufficient for 280 million EVs - a quarter of the global passenger car fleet. 
The development of this resource offers an abundant, low-cost supply of critical raw materials for EV batteries and wiring including nickel, cobalt, copper and manganese, with a lower lifecycle ESG impact than conventional mining. Ensuring this critical supply of battery metals is essential to the transition from internal combustion engines to EVs, which faces the following risks:
A slump in discovery of new metal deposits is widely expected to lead to shortages in key metals such as nickel and copper from 2024-2025 onwards.
Rising raw materials prices risk undermining EV manufacturers' efforts to drive down the cost of EV batteries necessary for mass adoption.
Like fossil fuel extraction, conventional metals extraction comes at a steep cost to people and the planet, leading to vast deforestation in some of the most biodiverse areas on the planet. This is generating the world's largest industrial waste stream and gigatons of emissions, poisoning ecosystems and people's health, and driving potential labour exploitation including child labour.
SOAC, a so-called special purpose acquisition company (SPAC), raised $300mn in an initial public offering in May last year. SPACs are shell companies which raise funds to pursue an acquisition at a later date. It serves as an alternative to a traditional IPO for companies looking to enter public markets. The combined entity will be listed under the new ticker symbol "TMC".
Gerard Barron, DeepGreen Chairman and CEO, commented: "We are excited to partner with SOAC, an ESG-driven team that does not shy away from tough problems. The reality is that the clean energy transition is not possible without taking billions of tons of metal from the planet. Seafloor nodules offer a way to dramatically reduce the environmental bill of this extraction. 
"We are getting into this industry with a deep commitment to ocean health and a clear stop date in mind. The plan is simple: produce better metals to supply the EV transition, while building up enough metal stock to stop extracting from the planet and enable society to live off recycled metals."
DeepGreen Metals Inc. is a Canadian developer of lower-impact battery metals from seafloor polymetallic nodules, on a dual mission: (1) supply metals for the clean energy transition with the least possible negative environmental and social impact and (2) accelerate the transition to a circular metal economy. The company through its subsidiaries holds exploration and commercial rights to three polymetallic nodule contract areas in the Clarion Clipperton Zone of the Pacific Ocean sponsored by the governments of Nauru, Kiribati and the Kingdom of Tonga, which are regulated by the International Seabed Authority. 
DeepGreen has developed a process for producing metals from polymetallic nodules with near-zero solid waste, eliminating the need for tailings dams on land. More information is available at