First Mode to decarbonise Anglo American trucks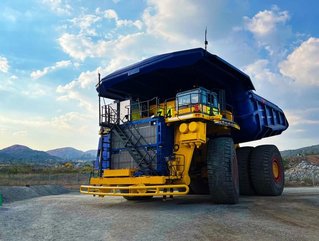 Engineering company First Mode and Anglo American team up to accelerate further development and commercialisation of nuGen ZEHS
Engineering company First Mode and Anglo American have agreed to combine First Mode and Anglo American's nuGen Zero Emissions Haulage Solution under the First Mode name to accelerate the development and commercialisation of nuGen ZEHS.
Upon expected completion of the transaction in Q4, the newly combined First Mode business would enter into a supplier agreement to decarbonise Anglo American's global fleet of ultra-class haul trucks, of which approximately 400 are currently in operation, and the mining giant will hold a majority share of the new business.
Conceived as part of Anglo American's FutureSmart Mining programme, nuGen ZEHS is an end-to-end solution to decarbonise heavy duty transport and includes hydrogen production, on-site storage, ultra-heavy duty refuelling and hydrogen-battery hybrid powertrains to replace incumbent fossil fuel technology.
First Mode's solution would also provide associated site infrastructure, offering an end-to-end decarbonisation method. Converting 400 ultra-class haul trucks to zero-emission is equivalent to taking 280,000 CO2-emitting cars off the road.
The transaction would also include an additional capital investment by Anglo American to facilitate the growth of the organisation and the deployment of its solutions to market. Anglo American had previously acquired a 10% strategic equity interest in First Mode in 2021.
The new First Mode entity allows strategic third parties to co-invest alongside Anglo American, offering the opportunity to accelerate their own decarbonization goals and participate in the potential offered by clean ZEHS technology.
"We started First Mode to solve meaningful and difficult problems," said Chris Voorhees, President and CEO.

"Climate change and energy security are the paramount challenges of our time, and I am so proud this will be First Mode's focus as we enter this next phase of growth. Now is the right time, and this is the right team, to build the barely possible for this extraordinary set of problems."
First Mode to provide critical mine infrastructure for hydrogen power development
In addition to developing clean energy powerplants to replace diesel engines in 300-ton capacity haul trucks, First Mode will provide critical mine site infrastructure for hydrogen refueling, battery recharging, and hydrogen production.
"Our vision is to develop turnkey decarbonization strategies across heavy industries like rail, mining, and maritime, providing the same level of service that operators are used to today," said Rhae Adams, chief operating officer of First Mode.

"While we are starting today with the retrofit of existing customer vehicles, we look forward to working with a wide range of OEM platform makes and models, including new vehicles."
At deal close, First Mode intends to establish a corporate headquarters in London, continue to expand its technology and production hub in Seattle and subsidiary in Perth, and establish new locations near to where clients are located worldwide.
First Mode positions itself as a 'creative engineering company' which designs and delivers critically needed products and technologies focusing on zero-emission mobility, decarbonisation of heavy industry, and production and distribution of green hydrogen.
With diesel emissions from its mine haul truck fleets accounting for 10-15% of Anglo American's total Scope 1 emissions, and haulage trucks accounting for approximately 80% of diesel emissions at open pit mines, nuGen ZEHS will play an important role in delivering not only Anglo American's target of carbon neutral operations by 2040, but also supporting the decarbonisation of the mining industry, with potential across other industries.