International Women in Mining launches inclusion campaign, #MiningTogether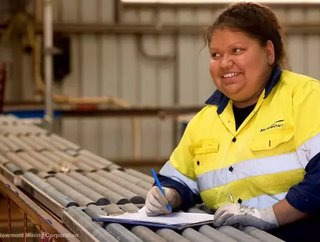 International Women in Mining (IWiM )has launched a three-month video storytelling campaign,#MiningTogether – Inclusion begins with us, sponsored by A...
International Women in Mining (IWiM )has launched a three-month video storytelling campaign, #MiningTogether – Inclusion begins with us, sponsored by Anglo American, and the world's leading diamond company, De Beers Group, to promote gender equality and inclusion in the mining sector. 
The organisers hope the campaign will spark a conversation around moments of inclusion across the mining sector, encouraging people to share their experiences and why the positive actions they took matter.
Research shows companies with a more diverse workforce are more profitable and efficient. IWiM will be sharing stories and examples from around the world on its YouTube channel from now until the end of May to promote inclusion in the mining industry and show how we can all act to bring about advantageous changes at a personal and company level. 
IWiM is keen to hear from everyone, regardless of gender; identity or expression, about inclusive behaviours or actions that made a positive impact on where they work. The campaign wants to show the barriers to gender equality and how they were overcome so that everyone benefits. 
Related stories:
International Women in Mining: Inclusivity in mining
Read the February issue of Mining Global here
Liz Douglas, Head of Inclusion and Diversity for Anglo American commented: "Promoting a sustainable, inclusive workplace that engages the talents, beliefs, capabilities, thoughts and experience of each individual colleague is a critical factor for future success at Anglo American. The IWiM campaign reflects our commitment to promoting gender equality as one part of a more inclusive mining industry and we are delighted to be
supporting it." 
Katie Fergusson, Senior Vice-President Social Impact, De Beers Group, added: "At De Beers Group, we know that it's vital for everyone to be involved in the conversation and solution for gender equality for change to be effectively and sustainably implemented. We are therefore thrilled to be supporting IWiM's social media campaign, which encourages everyone to be part of the conversation around building a more inclusive workplace culture and therefore a more productive, innovative and resilient business. We are looking forward to seeing how people across the industry are getting involved to support this goal." 
"Gathering and sharing stories inspires us all to action. It helps us reflect and consider: 'What have I done and what can I do in my personal capacity to make my workplace more inclusive?' This is why we're asking everyone to email us their short clips, telling us their stories," explained Muza Gondwe, Senior Projects Advisor, IWiM. 
IWiM is asking people to film their answers, to any or all, of a series of questions around gender diversity in English, French, Spanish or Portuguese and will be posting clips to its YouTube channel and sharing on social media – using #miningtogether – until the end of May. 
IWiM was set up in 2007 and supports thousands of women professionals working in the mining and metals sector. It is the fastest growing network for women in the mining industry, with members in more than 100 countries, supporting over 50 'Women in Mining' groups around the world. Ongoing IWiM research into gender diversity is discovering a variety of barriers, but also that there a multitude of ways that companies and individuals in the mining sector are promoting gender inclusion, hence the desire to shine a light on that positive activity.