Mining company Rio Tinto funds the Carbon Capture startup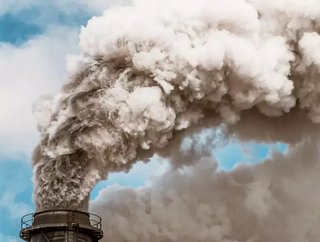 Nigel Steward of Rio Tinto the climate challenges and the excitement from the company towards implementing a carbon capture system
The impending climate circumstances have left businesses and individuals concerned about their energy consumption and carbon emissions. It would be much more beneficial if there was a method for extracting carbon from the atmosphere, which would certainly gain a lot of investment from the big corporations. 
Rio Tinto is one of a few organisations to invest in Carbon Capture Inc., an organisation that is focused solely on emissions reduction applications, which has developed sophisticated, modular, renewable-powered Direct Air Capture (DAC) machines that can be multiplied and interconnected to create a large surface area for soaking up carbon dioxide from the atmosphere. 
Investments for mining emissions offsets 
The Series A round was deemed very successful after Carbon Capture raised US$35mn for the development of its machine. According to the UN Intergovernmental Panel on Climate Change, billions of tonnes of carbon dioxide must be removed from the atmosphere to remain within the correct temperature, as set out by the Paris Climate Agreement. 
Adrian Corless, Chief Executive Officer of Carbon Caputre Inc., believes its latest funding round, led by Prime Movers Lab and backed by Rio Tinto, Idealab Studio, Idealab X, Marc Benioff's TIME Ventures, will kickstart the development of its DAC system. 'I'm incredibly excited about the opportunity to lead Carbon Capture', says Corless. 'This funding, in combination with our transformative technology, world-class team, and top-tier commercial partners, provides us with all of the necessary ingredients to quickly become the leading DAC company in the US'.
With the Series A round at a close, the total equity raised by the company is more than US$43mn. Brandon Simmons, General Partner at Prime Movers Lab, says, 'By 2050, DAC companies will capture upwards of 5 to 10 gigatonnes of CO2 from the atmosphere each year. We are honoured to participate in the very early stages of a new $500 billion-plus industry. [...] We identified Carbon Capture Inc. as having the winning tech and team in the field, and we are thrilled to partner with Adrian Corless and Bill Gross and provide the capital to scale this critical enterprise'. 
The first deployments of the carbon capture system are expected to be with mining companies Rio Tinto and Talon Metals and feasibility measures will take place as of quarter four of 2021. 'Our investment in Carbon Capture shows Rio Tinto's commitment to supporting innovative technologies that can make a meaningful contribution to addressing the climate change challenge', says Nigel Steward, Chief Scientist at Rio Tinto. 'We look forward to working with Carbon Capture to explore the potential for permanently mineralising and storing CO2 at Rio Tinto's sites, which may also offer new commercial opportunities'.

For more mining insights, check out the latest issue of Mining Global Magazine.