PDAC: 2021 awards winners to be honoured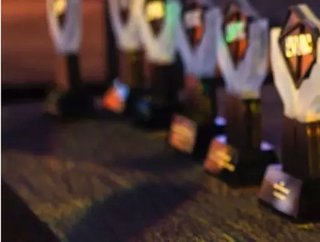 The Prospectors and Developers Association of Canada (PDAC) has revealed the winners of six prestigious industry awards at its annual conference in Toro...
These top international and domestic performers will be honoured with a prestigious award, during the annual PDAC Convention, in recognition of their excellence and contributions to the mineral exploration and mining industry.

Honouring a significant mineral discovery and important contribution to the prospecting/exploration industry.
Phillip Walford & Sherry Dunsworth
For the discovery and delineation of Valentine, the largest undeveloped gold resource in Atlantic Canada.
The two experienced geologists determined that the controls on gold mineralisation were poorly understood at Valentine. They developed a new orogenic model that allowed their company, Marathon Gold, to delineate the largest undeveloped gold resource in Atlantic Canada and one of the leading gold development projects in North America.
Recognises a substantial contribution to mineral exploration and mining development over a number of years.
Dennis Jones
For his contribution to sustainability in the mineral exploration sector through strong leadership of PDAC's e3 and e3 Plus initiatives as well as ongoing CSR efforts.
For two decades, Dennis has contributed countless hours of volunteer time to PDAC. Aside from his CSR committee leadership, he helped the association's advocacy efforts through domestic and international representation, once serving as an advisor to the federal government on a national CSR roundtable. He is credited with enhancing PDAC's reputation as a world leader in best practices for environmental and social responsibility in exploration.
Recognising exceptional achievement or service in a Canadian Aboriginal-run service business for the Canadian mining industry.
Nalaine Morin
For combining Indigenous traditional knowledge with Western science to improve the environmental assessment process for mining projects.
A member of the Tahltan First Nation, Nalaine has a deep technical understanding of both mining and environmental assessment. She uses this unique background to assist companies and Indigenous communities navigating the complex waters of technical review, community consultation and permitting in British Columbia (BC). She was instrumental in creating and executing a joint permitting process and agreement for the Red Chris mine, for example, that ensures the Tahltan share in regulatory oversight of the mine.
Honours outstanding initiative, leadership and accomplishment in protecting and preserving the natural environment andestablishing good community relations during an exploration program or operation of a mine.
B2Gold
For exemplary resettlement and community development work with the village of Fadougou at the Fekola gold mine in Mali.
B2Gold believes that it has a responsibility to share benefits and leave a positive legacy with communities that will last beyond the life of its mines and seeks to build a trust-based relationship with local stakeholders. The resettlement and development of the village of Fadougou by its Fekola Gold Mine demonstrates this commitment to responsible mining and to international best practice in community relations and development.
Applauding an individual or team of explorationists credited with a recent significant mineral discovery anywhere in the world.
K92 Mining
For the 2017 discovery of the Kora North deposit at the Kainantu mine in Papua New Guinea.
When K92 Mining acquired the Kainantu gold mine in Papua New Guinea from Barrick Gold in 2015, the operation had been mothballed for several years. By questioning the geological model and acting on the reinterpretation, the K92 exploration team transformed the previously struggling mine into a highly profitable and rapidly expanding gold producer.
Named in honour of PDAC's longest serving president and presented to an individual or organization demonstrating leadership in management and financing for the exploration and development of mineral resources.
Mark O'Dea
For building and financing several international mining companies, taking them from exploration and discovery to development and operations.
Securing support from large corporates and mining titans, the PureGold Mine in Red Lake Ontario is scheduled to complete its first gold pour in December 2020, becoming Canada's newest high-grade gold mine.