Rolls-Royce new service drives energy away from coal power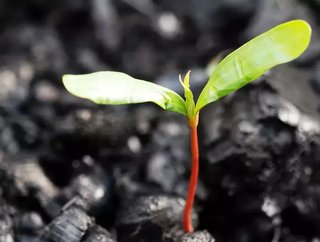 In collaboration with Sustainable Development Capital LLP (SDCL), Rolls-Royce will provide Energy-as-a-Service to drive the power switch
With a clear demand for sustainable energy generation and the abolition of fossil fuel power, organisations will be putting initiatives in place to encourage consumers and businesses to source cleaner energy. In collaboration with Sustainable Development Capital LLP (SDCL), Rolls-Royce will offer an Energy-as-a-Service solution to drive the switch to sustainable energy. With such an early initiative for switching energy sources, how will this affect the coal mining industry? 
Energy-as-a-Service subscription
The agreement was signed at the 26th annual Conference of the Parties (COP26) on the 11th of November and will be achieved in the form of an energy subscription service, which will eliminate the need for customers to finance their initial energy infrastructure. The funding for this scheme is a result of COP26 discussion around finance for sustainable solutions. Working with various partners, including the SDCL—with over 10 years of experience, Rolls-Royce will provide design, funding, build, commissioning and operations of new energy projects. 
'Energy-as-a-Service is particularly interesting for companies that need to adapt their energy supply to new circumstances – be it an expansion for which more power is needed or an adaptation to new regulatory requirements, such as emissions guidelines', says Andreas Görtz, Vice President  Power Generation at Rolls-Royce Power Systems.
'Because this often involves investing in equipment, such as a microgrid, that requires expertise to operate, it's a challenge for customers to do this on their own. By offering Energy-as-a-Service, we can help them overcome that challenge'.
Perry Kuiper, President of Sustainable Power Solutions at Rolls-Royce Power Systems, explains how the Energy-as-a-Service model supports industrial organisations to reach net-zero. 'Industrial companies and other businesses that rely on environmentally and climate-friendly energy can avoid ever-increasing energy and grid connection costs as a benefit from our new  Energy-as-a-Service offering'. 
'We use our own new MTU technologies, our system expertise and our global network of partners and service locations to offer our customers an efficient and reliable energy supply on their way to climate neutrality. With SDCL, we have a strong financial partner on board that has successfully developed and financed clean energy, energy efficiency and decentralised energy infrastructure projects since 2007'.
Jonathan Maxwell, CEO and Founder of SDCL, says, 'SDCL was established to facilitate investment in environmental infrastructure markets. The company has always focused on investing in projects that are good for the environment, good for people and commercially sustainable. We believe that with our new partner Rolls-Royce, we will be able to pursue these objectives even faster. Companies that want to avoid high investment costs for their own energy plant and focus on their core business, but still want an energy supply that is precisely designed to meet their needs, will be well served by our new offering'.
What does this mean for coal mining? 
With the inevitable elimination of coal mining, the industry will face challenges in the process. As companies create initiatives like Energy-as-a-Service, this will surely drive the energy transition much faster thanks to the increased emphasis on financial backing. Mining organisations producing coal are likely to see increased pressure following the pledge made at COP26 and will be forced to divest or adapt their operations. 

For more sustainability insights, check out the latest issue of Mining Global Magazine.