Sandvik wins record SEK330m battery electric vehicles order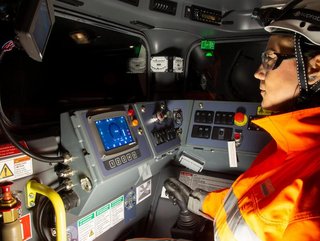 Engineering group's fleet of battery electric trucks, loaders, drills and on-site service will support Foran Mining's McIlvenna Bay project in Saskatchewan
Sandvik has won a SEK330mn order to supply a fleet of battery-electric trucks, loaders, drills and on-site service support for Foran Mining's McIlvenna Bay project in Saskatchewan, Canada, which is designed to be the world's first carbon neutral copper development project.
It marks the multinational engineering company's largest order to date for battery-electric equipment, and will be booked in Q3.
Under the contract Sandvik will supply a fleet of 20 battery-electric vehicles as well as Battery as a Service, with equipment scheduled to arrive between 2023-2025. The Sandvik LH518B Battery Electric Loader and Charging Station are pictured.


McIlvenna Bay is an underground copper-zinc mining project located in the Flin Flon Greenstone Belt with an objective to be carbon neutral. The project will be powered by clean hydroelectric power and designed to take advantage of Sandvik's latest technological advances in sustainable mining.
"Sandvik sees very strong momentum for our mining electrification offering, which offers great potential in driving more sustainable mining, helping customers to boost productivity, reduce greenhouse gas emissions and improve workers' health," said Stefan Widing, President and CEO of Sandvik.
Dave Bernier, Chief Operating Officer of Foran, said it is entering an exciting period as it continues to execute on our initiatives to permit, construct, and operate McIlvenna Bay.

"Utilising battery electric equipment with semi and fully autonomous capabilities can help us achieve our carbon neutral targets and provide a safe working environment, which is part of our Net Positive Business strategy as we look to deliver critical metals essential for global decarbonisation," he said.

The order comes after Foran Mining conducted a thorough analysis during its 2020 pre-feasibility study to determine the investment case for battery-electric vehicles (BEVs) compared to diesel. The company determined that in the case of McIlvenna Bay, BEVs provided better financial results when considering the savings generated through lower ventilation capital and operating costs.
Battery as a Service by Sandvik allows a mine to get the most out of its electric vehicles by relying on Sandvik's expertise to manage the capacity and health of batteries and chargers throughout their lifecycle.
Foran Mining recently provided assay results from 14 holes drill at the company's 100%-owned Bigstone Project, located approximately 25km west of the McIlvenna Bay deposit.

Drilling focused on both the Bigstone deposit and the Marconi prospect which is located 500m east.

Dan Myerson, Foran's Executive Chairman & CEO, said the results continue to underpin its strategy to explore and discover near-mine opportunities under a centralised milling scenario.

"We continue to intercept high grade copper and zinc mineralisation, but recent work outlines a substantial opportunity to also uncover extensive anomalous gold zones," he said.

"It is evident that our exploration techniques are working, and this is only the tip of the iceberg given our vast canvas of targets."