Stark Resources aligns with Quiver to cut Africa mine waste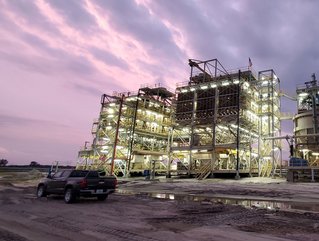 Stark Resources and Quiver aim to accelerate chemical free fine mineral separation on the African continent
Stark Resources has aligned with distributor Quiver which is the exclusive supplier of Australia-headquartered Mineral Technologies' spiral separator equipment in Africa.
Stark Resources believes that combining its processing expertise with Quiver's access to the African mining market and Mineral Technologies' spiral separator technology will accelerate the achievement of chemical free fine mineral separation on the continent.
Co-founder and CEO Geoffrey Madderson said its partnership will enable mine owners and operators to maximise resource utilisation and minimise waste.
"We will achieve this by providing them with an optimised integrated combination of people, processes and technologies," he said.
"We see this as very much the beginning of our partnership and our ambition is to take our novel approach to achieving chemical free fine mineral separation worldwide as soon as possible."
Stark Resources is headquartered in England and has offices in South Africa, Botswana, Germany, Australia and Brazil.
On June 6, its South Africa office expansion began and the next step is to install the first floor of the building.

Stark is helping set up Burgundy Diamond Mines' first exploration plant in Australia. The plant uses TOMRA COM 300 XRT/FR sorter for diamond recovery.

Metal mining can result in acid mine drainage, cyanide and mercury contamination and other forms of contamination (such as arsenic, iron, manganese and heavy metals) of land and water resources.

Many of the most serious environmental impacts associated with mining are related to water quality, according to an International Finance Corporation/World Bank report.

Water transports toxic waste and mine effluents resulting in regulatory, legal, and reputational risks for companies. Project delays or mine shut downs can take place when water quantity is insufficient and many mining operations require significant volumes of water to operate.

The Africa mining chemicals market size is projected to reach $960.97mn by 2028 and is expected to expand at a CAGR of 5.6% from 2021 to 2028, according to ResearchAndMarkets analysis.
The growing market for metals such as gold, copper, and phosphate is expected to contribute to the product demand over the coming years.
Factors such as the rising demand for minerals, increasing mining activities, and water treatment are likely to fuel the market growth over the forecast period.
Africa has over 30% of the world's global mineral reserves and produces over 60 different metals and minerals.