Step up mining exploration now urges BHP Vice President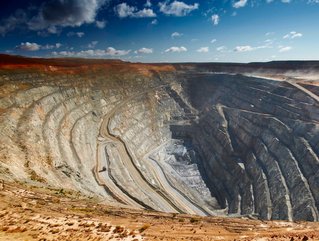 The mining industry needs to step up exploration to get on the steep part of the 'S curve' for the electrification mega-trends, says BHP's Huw McKay
The mining industry needs to step up metals exploration now to prepare for the huge electrification mega-trends coming in the energy transition.
The call to action was made by Huw McKay, Vice President, Market Analysis & Economics at BHP, in a recent green energy transition podcast.
"The industry needs to step up exploration to get on the steep part of the 'S curve' for the electrification mega-trends," he said. "That means the imperative to boost supply is not a short or medium term question - it's a perpetual question as the decades roll forward."
The key metals set to provide the greatest contribution to decarbonisation are steel, copper, nickel, lithium, graphite and manganese and raw earth metals.
"None of the metals is scarce, what is scarce is units of metal which are high-grade and able to be extracted in an affordable way," he said.
For the markets which are already large, like the nickels and coppers, he anticipates a doubling of demand - and quadrupling in nickel's case. BHP's Nickel West facility at Mount Keith, Western Australia, is pictured.
"Copper is probably the 'flagship' of the energy transition in BHP's view," he said. "BHP needs to be targeting our activities where the markets are already large. Those big markets reflect the fact that the minerals are abundant, can be extracted orderly and their application in industry is very effective.
"Once you get to niche commodities, you're getting even larger multiples as they're going from very niche applications to broad applications, the mega-trends we're going to see over the coming decades.
"The industry will meet this demand - but what it needs is to get better at extracting those lower grades and bringing that to market in an affordable way. We can't avoid geological inflation of these metals but we can push hard against it, and I have every confidence that over the coming decades, the industry will unlock the productivity gains which keeps prices at a reasonable level."
In terms of whether there is enough financial investment, he said in the fullness of time, we will see capital deployed but right now the answer is no.
"We think we need to deploy at least a quarter of a trillion dollars on capex in the copper industry this decade to get where we would like to be in 2030," added McKay.
"There will be a period when these markets are going to be running tight. It's not just a 2020 story - we need to decarbonise consistently at scale across all sectors, simultaneously at unprecedented speed."