Sumitomo Metal discovers recyclable EV battery metal method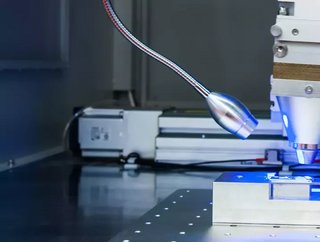 Japanese mining company, Sumitomo Metal, announces its success in developing tech to save nickel and cobalt from rechargeable batteries for future reuse
The Japanese mining company, Sumitomo Metal, has reportedly succeeded in discovering a method that can safely and efficiently rescue nickel and cobalt from rechargeable batteries, like that of lithium-ion batteries (LIBs). As the electric vehicle industry drives forward, one issue being persistently flagged up by manufacturers is that of the mining industry's inability to keep up with an ever-increasing demand for the metals required in battery production. 
A future shortage in the supply of metals such as nickel, cobalt, and lithium is expected and often raised as a point of concern. Something to bear in mind when addressing the significance of this latest discovery at Japan's largest nickel smelter. 
The rescued raw materials are able to be reused in the production of further LIBs, potentially providing a solution to the ominous supply chain disaster regarding an inefficient amount of metals to meet consumer demand. The industry has reason for concern, as ensuring stable supplies of the metals is becoming increasingly difficult due to the uneven distribution of production regions.
Japanese smelter provides the supply chain with hope in its metal recycling discovery
Success comes following the recovery of a high-purity nickel-cobalt mix through the separation of impurities at Sumitomo Metal. Somewhat surprisingly, the smelter has been able to rescue the two metals from rechargeable batteries since 2017, but the development of new technology opens doors to wider opportunities outside of simply Sumitomo Metal's capabilities. 
"No commercialisation plans have been set yet, but we will continue to work on the development toward making it commercially viable," says a spokesperson for Sumitomo Metal.
Initial experiments have revealed that, following the evaluation of LIB cathode material from the recycled metals mixture, the subsequent performance of the batteries was on par with that of batteries manufactured purely from raw materials mined from natural resources. Results such as these also prove promising to an industry that struggles to remain sustainably viable.
Electric vehicle industry buoyed by prospects of lithium-ion-batteries being reused
But the company's innovation isn't limited to this discovery alone, with its eyes focused on supplying the future of the EV industry with a number of solutions to combat potential metals shortages. Recently, Sumitomo Metal developed a soluble slag to allow for lithium recovery through a smelting process demonstration. As a result, copper, nickel, cobalt, and lithium are all able to be safely recycled from rechargeable batteries that have already been in use.
"If we can commercialise this 'battery to battery' recycling process, we can contribute to a formation of a sustainable circular economy and response to global resource depletion," the company says.
The smelter has links to big EV names such as Tesla and Panasonic, providing nickel-based cathode materials to be used in the production of LIBs and, eventually, EVs. Its ties to big names may prove highly valuable when the time comes to expand upon its new process.