Sweden grants for sustainable mining exceed €18mn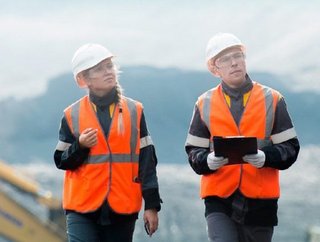 New Swedish Mining Innovation funding covers 26 projects across a broad range of sectors and innovation competition entries can be submitted before May 17
The Swedish Mining Innovation has quadrupled its innovation and budget for sustainable mining to over €18mn.
The new funding covers 26 projects across a broad range of sectors, from disruptive communication technologies to industrial-scale battery recycling and safe working environments.
"There is a great breadth in this year's approved projects," said Lawrence Hooey, technology and innovation manager at Swedish Mining Innovation.
"One of the projects wants to develop a roadmap for creating attractive, inclusive and safe working conditions in connection with the industry's revolutionary digitalization. Another wants to develop techniques for recycling used batteries and battery metals on an industrial scale. In a third, a process is being developed to reduce energy consumption in comminution, the process in mining operations that requires the most energy, by more than 80%."
Jenny Greberg, Programme Director Swedish Mining Innovation, said there is a momentum in the Swedish mining cluster right now. "The companies are making enormous investments in innovation, which is also reflected in the response to our call," she said. "This year, we have received more project proposals than ever, and the industry is investing resources at an unprecedented scale."
Sweden's Minister for Business, Industry and Innovation, Karl-Petter Thorwaldsson, said: "One of the government's priorities is to drive the green and digital transition and create jobs with good conditions throughout Sweden. The transition involves electrification and digitalization of society and industry, it will require more metals and minerals. The great interest in the call shows a great need and innovative power in the industry, but also that the innovation program effectively supports and accelerates the development."
Boliden is one of the companies that has been involved in Swedish Mining Innovation since the start.
"Swedish Mining Innovation plays a unique role in the industry's innovation ecosystem," said Daniel Eklund, technical director at Boliden and chairman of the Swedish Mining Innovation board.
"Through the call, we as a mining company have a platform for collaboration with research actors, smaller companies and other organizations to solve industry challenges that span a wide range. The projects generate important results in everything from gender equality and safety to the environment, climate and production efficiency."
Rebecca Hollertz, program manager at Vinnova, said: "When there is such a great need from both society and industry, it is gratifying that we have been able to increase our support and be the enabler that the industry needs. The mining and metal-producing industry is a cornerstone of the green transition and our goal is for Sweden to be global leaders in sustainable mining."
Swedish Mining Innovation is one of 17 Swedish strategic innovation programmes initiated and funded by the Swedish Government through its agencies Vinnova, the Swedish Energy Agency and Formas. The purpose of the program is to strengthen Sweden's competitiveness and create conditions for sustainable solutions to global societal challenges, such as access to raw materials and sustainable raw material production. To date it has funded more than 237 projects.
Innovation idea competition for sustainable mining targets SMEs
The Innovation Idea Competition 2022 targets small and medium enterprises and the first prize is €55,000. Entries can be submitted before May 17, and the winner will be announced at Euro Mine Expo in Skellefteå on June 15.

Last year's winners were Thomas Gustavsson, CEO, Hypex Bio Explosives Technology AB and Jesper Martinsson, CTO, at RS Solutions AB.
Hypex Bio Explosives Technology AB, Biodegradable and Nitrate Free Civil Explosives
Nitrate-free explosives can become a game changer in mining by replacing ammonium nitrate with hydrogen peroxide as an oxidizer. The benefits include lower emissions of nitrogen compounds, significantly reduced CO2 emissions and reduced need for ventilation of the gases produced.
RS Solutions AB, Bayesian Estimation of Mine Induced Seismicity (BEMIS)
Mining for ore in underground mines gives rise to seismic activity. BEMIS is a calculation system for seismic events. BEMIS provides fast and accurate information about seismic events, predicts seismic activity based on production plans, creates tomographic images that show changes in the rock mass. BEMIS self-learning algorithms provide a good opportunity to increase safety in the mine and at the same time increase production.