Argo Natural Resources: rethinking natural resources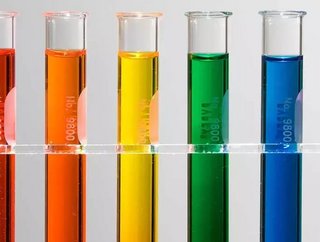 Argo Natural Resources is developing an established technology to revolutionise the way metals and minerals are extracted. Mining Global hears from CE...
Argo Natural Resources is developing an established technology to revolutionise the way metals and minerals are extracted.
Mining Global hears from CEO Samantha Hyde on how her company's approach has the potential to transform the industry with a disruptive processing solution for the 21st century.
Argo Natural Resources (Argo) is aiming to bridge the gap between academia and industry in order to develop a viable non-aqueous technology for mineral processing; one capable of producing metal leaching faster than conventional methods at ambient temperatures which can be applied to a diverse range of metals and minerals. Argo's technology aims to offer an alternative approach to traditional smelting and refinery techniques, supporting the production of market quality metals at the mine site.
Argo's CEO Samantha Hyde explains, in collaboration with the University of Leicester, the company is harnessing 20 years of academic research and laboratory testing where researchers have already been able to demonstrate selective extraction and recovery of minerals. "Simply put, the potential for the mining industry to benefit from DES is linked to the fact that non-toxic salts can be used to recover a variety of base and precious metals from a range of ores."
Argo was formed in 2017 as the licensee to achieve a route to market for a technology first developed by the University of Leicester's Professor Andrew Abbott in the 1990s. "Andy has the most amazing mind, and is an expert in the field of Chemistry," explains Hyde. "He effectively came up with a way to un-bake a cake; by using ionic salts, to dissolve metals, and then extract and separate metals to allow them to be reused."
The science behind the innovation involves a special set of nontoxic ionic liquids. These deep eutectic solvents (DES) have a track record of replacing the use of water and toxic chemicals in a wide range of industries - from pharmaceuticals to paints to turbine blades. "We have found a way to dissolve group metals without roasting ores and releasing sulfuric acid and arsenic," reveals Hyde of a process capable of dissolving gold without the use of cyanide and water. "Imagine the possibility - and the value to an ethical market - of mercury-free gold…" she offers. "Countries that have valuable metals resources will welcome non-toxic recovery and less intrusive mine and waste dam design."
The vision for Argo is a metals extraction and processing industry that no longer relies on "antiquated, expensive and environmentally damaging processes". The company has chosen to focus on gold, commonly recovered using cyanide and, in artisanal mining, the use of mercury. Argo's new approach deploys an "environmentally compatible, re-cyclable, rapid and catalytic method" for extracting gold without the need for a refinery. This could change the economics and social infrastructure in gold producing countries, enabling smaller operations to realise the potential of their resources. A non-aqueous approach, such as Argo's, would also be environmentally sustainable. "It currently takes 7,000 litres of water to produce one ounce of gold," notes Hyde. "Without this drain on such a precious resource, mines will have a much lower impact on the water table and their local environments."
Read the latest issue of Mining Global here
The company is going through an "exciting R&D phase" but also achieved its first commercial contract in April reveals Hyde. Since then new contracts have been coming in on a monthly basis, making for a "healthy pipeline" against the backdrop of a mining sector which she believes can be slow to innovate. "Argo is one of many possible options in terms of environmental solutions, but ours certainly does offer a new option for mining technology," she says. "We have people on our team with many decades of experience in the mining industry who truly believe this can bring a positive change to the sector. The technology's one thing, but if you haven't got the right people behind it, nothing's going to happen. I really believe it's about culture and values as much as it is about the solution."
What does Hyde say to those who argue that it sounds too good to be true? "There's no flaw. This is the reality," she counters. "A mining engineer's attitude might be, 'we dig it up and smelt it', but the leadership of global mining companies want to look at ways of doing things differently with a renewed focus on health & safety and environmental protection." Hyde can see that change is difficult, especially in the mining sector, but is keen to emphasise the proven evidence base that DES do work while being non-toxic, environmentally benign, chemically stable and recyclable. "We can bring a process to market, that allows the use of existing plant equipment that could be simply adapted to allow for DES technology to be inserted into the process chain, removing the smelter - one of the most environmentally damaging ways of processing materials."
Economics also play a part with efficiency gains and reduced capex costs when comparing the use of cyanide with DES. "We are talking about a paradigm shift in mining," urges Hyde. "Improvements in site safety, impacting climate change… Imagine a world with no more underground mining? Where mining companies could also become recycling companies?" Allied to this, she explains the need for tailings dams would decrease having a positive impact on local communities and promotion of agricultural activity. "With no pollution getting into upstream and downstream water supplies, a DES approach would support artisanal mining projects," she adds, suggesting the creation of a portable unit for use in countries like Africa would help artisanal miners bypass smelting to "wholly own" their production process bringing huge economic and environmental benefits.
Currently at the feasibility stage, Argo is planning to test its solution through a UK pilot plant while working on designs for the physical unit to be introduced to mining sites. Targeting the UK government's buy-in into this technology, Argo's relationship with the Department of Trade & Industry is key to expanding globally. "We're very keen to work with UK-based engineering and process-engineering companies with a global remit," adds Hyde. She admits the "golden ticket" will be the advancement of the technology at this next stage but reveals the company has already won the support of a number of global experts in e-waste and powerful consortiums in Australia.
Argo's DES technology is currently classified at the TRL3-4 'Proof of Concept' stage. An extensive test work programme is currently underway and will progress the tech to the 'Bench Scale' stage TRL4-5 as early as the end of this year. Hyde believes the technology is commercially viable and throughout 2020 Argo will now look to advance DES technology towards a TRL5, which will deliver the pilot plant for commercial recovery of metals and recycling of DES liquids.