Caterpillar Develops Solution for All-Electric Operations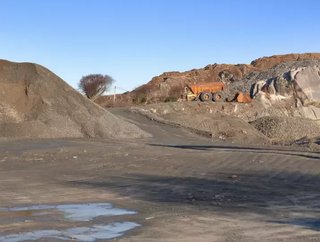 Caterpillar is working on a project with Nouveau Monde Graphite to develop an all-electric solution to graphite mining operations
Caterpillar Inc. is preparing itself to support mining customers during the switch to net-zero machinery. The company has teamed up with Nouveau Monde Graphite (NMG), to support its goal of net-zero emissions by 2028, which applies to the company's Matawine graphite mining operations. Nouveau Monde is an important supplier of green battery minerals to power the clean energy revolution. 
Offering Integrated All-Electric Systems
Caterpillar is well-known for its plant machinery offerings and has taken huge steps in converting its products to all-electric power. From electric power generation equipment to an all-electric 26 tonne excavator - that was announced at the beginning of 2019 - the company is certainly one to watch as it continues to develop complete electric-powered solutions for its clients. 
Innovation In Plant Machinery Solutions
Caterpillar's recent project for Nouveau Monde will involve the company supplying a fully electric mining fleet, including machines, solutions and technologies. This is a significant step for Caterpillar to take, which could change the mining industry for the better. The company is also committed to great customer service, by incorporating the NMG team throughout the development and testing of the project.
"The collaboration between Caterpillar and Nouveau Monde marks an important milestone in the mining industry," says Denise Johnson, Group President at Caterpillar Inc. "Through integrated technology, machines and services, the entire Caterpillar team is proud to support Nouveau Monde as they work towards constructing and establishing their first zero-emission mine."
Supporting Sustainability In Mining
For a company like Caterpillar, which has historically powered its machines with diesel fuel, this is an important stage in phasing out the use of conventional fossil fuels. Since the early stages of the company's development, it has shown important progress in its environmental responsbilities. Sustainability can be found as one of the company's five 'Values in Action' and is a key driver in its development.