Cornish Lithium trialling DLE technologies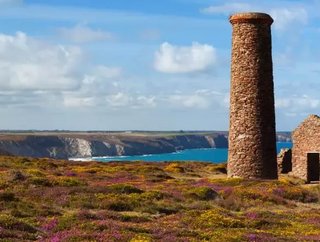 Cornish Lithium's CEO Jeremy Wrathall announces completion of a geothermal water test site to trial Direct Lithium Extraction technologies in Cornwall
Cornish Lithium, a pioneering mineral exploration and development company headquartered in Cornwall, UK, has completed construction of its United Downs Geothermal Water Test Site.
Cornish Lithium has also installed its first demonstration plant to trial environmentally-responsible Direct Lithium Extraction (DLE) process technologies. The company has also made significant progress towards defining its maiden Resource estimate at its lithium in hard rock Trelavour Project.
Trelavour Project Highlights
Successfully completed the construction of the United Downs Geothermal Water Test Site.

First demonstration plants installed.

Facility designed to establish which DLE technologies are most suited to low-carbon extraction of lithium from Cornish geothermal waters.

Second hard rock drilling campaign is now complete at the Trelavour Project enabling the company to publish its maiden Resource to define the project's potential scale in autumn 2021.

Demonstration mineral concentrator plant has been constructed.

Test work to optimise the extraction of lithium from mica minerals underway with Grinding Solutions Ltd.
Cornish Lithium carried out its second drilling campaign at Trelavour in February this year.
Net-Zero Carbon Goals
Jeremy Wrathall, CEO & Founder of Cornish Lithium commented:"Our lithium in geothermal waters test site at United Downs provides us with an opportunity to demonstrate what modern, low-carbon mineral extraction looks like, and the results will inform the development of the larger pilot plant that we intend to construct by the end of March next year."
"As world leaders gather in Cornwall for the G7 summit to take collective action towards securing a green and global economic recovery, and with the news that Nissan is considering constructing a battery gigafactory in the North East, the timing could not be better for Cornish Lithium to play a significant role in establishing a crucial domestic supply chain for the EV industry.
"This will not only boost the regional and national economy as the UK transitions to net zero-carbon, it will also position Cornwall at the heart of the green industrial revolution, continuing a proud 4,000-year history of mineral extraction and innovation."
United Downs Geothermal Water Test Site
Cornish Lithium has completed the construction of the Geothermal Water Test Site at United Downs. The site is a test facility designed to trial a number of DLE technologies on both deep (delivered by GeoCubed in collaboration with Geothermal Engineering Ltd ('GEL')) and shallow geothermal waters (from Cornish Lithium's research boreholes).
The test work is designed to establish which of these highly selective technologies is most suited to low-carbon extraction of lithium from Cornish geothermal waters. Facilities at the test site include:
DLE technology demonstration plants

Borehole pumping infrastructure

Demonstration lithium extraction circuit

A visitor centre and offices for the project team

A core shed housing the 2,000 metres of drilling core recovered to date

Bulk fluid storage for the geothermal water samples collected for testing

Field laboratory for initial analysis of samples
Lithium Extraction Solutions
The technology providers Cornish Lithium has initially selected to demonstrate low-carbon DLE technologies from Cornish geothermal waters are Geolith and Precision Periodic.
Geolith specialises in delivering sustainable lithium extraction solutions. Geolith's technology utilises microfiber-based materials with selective absorption properties, which will act as a "filter" to selectively capture lithium or unwanted contaminants. The Geolith demonstration plant is expected to be in operation for three weeks from Wednesday 9 June 2021.
Precision Periodic's proprietary Nano Beads filtration media is designed to extract and concentrate lithium ions without the need for pre-treatment, heat, or pressure. The process is expected to generate zero waste and the geothermal waters can be returned to the source (once just the lithium ions have been extracted) or filtered with additional Nano Beads that will clean the geothermal waters of other elements that could potentially produce water for other applications such as farming. The system is designed to be highly scalable and requires very little energy. Their low-carbon, small footprint is ideal for locating processing equipment at each individual site.