DJI flies high with two drone payloads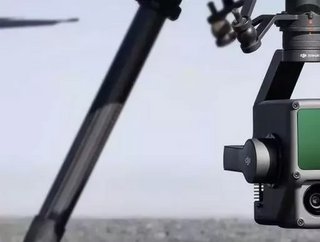 Zenmuse L1 provides real-time 3D data and is most suited to the mining industry...
DJI believes its two new payloads will be "game changers" when it comes to aerial inspections and data collections.
The DJI Zenmuse P1 and DJI Zenmuse L1 are designed for its Matrice 300 RTK commercial drone platform - and the latter is more geared to mining, oil and gas, infrastructure, telecommunications and power environments. When used with the drone and DJI Terra surveying software, the Zenmuse L1 can provide real-time 3D data.
It features a Livox Lidar module with a 70° FOV, high-accuracy IMU, and a 20-megapixel camera with a 1-inch CMOS sensor and a mechanical shutter on a 3-axis stabilized gimbal.
Arjun Menon, Engineering Manager at DJI in the US, said: "Having a fully integrated capable and affordable Lidar seamlessly integrated into our best commercial drone is a dream that becomes reality for surveying, mapping and construction professionals. They will be able to see, cover and understand the geospatial context from a totally new perspective thanks to the high level of accuracy and quality of the data collected from these tools in the sky."