GeoLith to Test Li-Capt DLE Tech at GeoCubed Project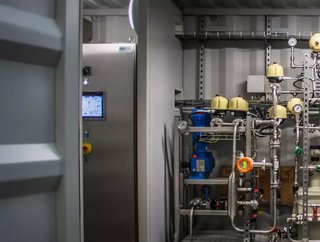 GeoCubed has accepted GeoLith's Li-Capt Direct Lithium Extraction technology for testing at its plant in the United Downs, Cornwall
The race for net-zero emissions demands an increase in lithium production. The extraction process is an important stage of operations. GeoCubed, a joint venture between Geothermal Engineering Ltd (GEL) and Cornish Lithium, announced that GeoLith SAS will provide solutions to a plant in Cornwall, England. 
GeoLith's Clean Lithium Solution
GeoLith SAS will provide its Li-Capt Direct Lithium Extraction (DTE) technology for GeoCubed's plant at the United Downs project in Cornwall, England. Throughout the tendering process, GeoCubed and Cornish Lithium assessed the suitability of 10 different providers of DLE technology based on their effectiveness for Cornish geothermal waters. According to GeoLith, its Li-Capt DLE technology is suitable for groundwater temperatures of up to 70°C and is capable of treating low concentration brines. 
The plant that will receive the technology is due to be commissioned at United Downs by the end of March 2022. It is a result of a £4mn investment supported by the Cornwall and Isles of Scilly Local Enterprise Partnership with £2.9mn from the UK government's 'Getting Building' fund. 
Jeremy Wrathall, CEO and Founder of Cornish Lithium and a Director of GeoCubed, says, 'We are delighted to announce that GeoCubed has selected GeoLith's Li-Capt technology for use in this pilot plant. We have established a good working relationship with the team at GeoLith, who provided a demonstration plant, along with their operations team, to enable us to test their DLE technology on our shallow geothermal water samples in June. This test work provided excellent results and we look forward to working with them'.
'The pilot plant being constructed at Cornish Lithium's test site at United Downs will enable us to demonstrate what modern, low-carbon mineral extraction looks like as well as demonstrating the viability of DLE technology on Cornish geothermal waters. By processing the 140 cu.m of geothermal waters collected from the United Downs Deep Geothermal Power Project, the pilot plant will provide important data to enable the design and construction of a commercial-scale plant as we work to establish this innovative minerals extraction industry for the benefit of Cornwall and the UK', Wrathall adds.
Jean-Philippe Gibaud, CEO and Founder of GeoLith, says, 'We are honoured to have been selected to provide our lithium filter technology as the 'technological enabler' of this clean lithium mining project, demonstrating the feasibility of sustainable mining for the future. We would like to congratulate GeoCubed on this first semi-industrial lithium brine production facility in Europe'.