Hitachi Construction Machinery: automated sustainable mining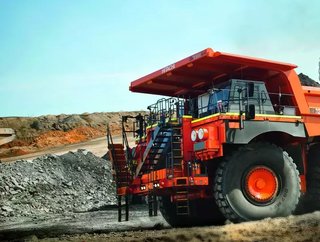 Andrew Martin explains Hitachi Construction Machinery's autonomous haulage system and autonomy for operational efficiency and sustainability in mining
Mining processes are moving far beyond tradition. As technology and artificial intelligence are commonplace in most industries, the mining sector has responded well to the demands of both the climate and the advancement of technology. Each week new stories surrounding the application of technology in mining emerge, ranging from the electrification of machinery to the autonomous operation of heavy haulage vehicles. Within such a fast-paced industry, which continues to break down barriers, it's difficult to fully comprehend the limitations of technology and, consequently, where the areas for development remain. 
While mining companies are looking for more efficient methods of working, issues with sustainability have come to light over recent years, providing them with further incentives to automate their operations. Sustainability initiatives have never been so prominent in leaders' minds and technology organisations play vital roles in allowing the industry to adapt for the better. The mining industry is one where both efficiency and sustainability innovation must marry for positive change among organisations and the communities that surround them.
Key areas for development in mining
Where do organisations start? Before miners can visualise the journey ahead, they first have to consider a few factors. Without a clear idea as to whether they require improved operational efficiency, safety precautions, reduced carbon emissions, or to address ESG, businesses will struggle to optimise their automation technologies. Operational efficiency is an area that can be addressed through partnership, which is something that Hitachi Construction Machinery Co., Ltd. has focused on as it engineers smarter machinery and advanced autonomous solutions for mining applications. 
"Hitachi Construction Machinery manufactures ultra-large hydraulic excavators and rigid dump trucks to overcome the challenging environments of some of the world's largest open-cut mines. Our areas of expertise and innovations extend far beyond just the production of mining machinery though. Through the use of cutting-edge technology and services, we are able to generate further added value for our customers' operations," says Andrew Martin, General Manager – International Operations, Global Mining Group at Hitachi Construction Machinery. 
Complementary solutions drive mine efficiency
As a well-established equipment manufacturer, Hitachi Construction Machinery has engineered some of the most sophisticated machines to break real-world barriers in open mine settings. The EX8000 mining excavator – with an operating weight of over 800 tonnes – is one of its latest engineering triumphs, along with its range of EH AC-3 rigid dump trucks, both designed to work seamlessly with each other. The EH AC-3 series truck has been developed for optimal speed and fuel consumption as it encounters varying terrains on-site. "The Hitachi rigid dump truck with trolley configuration has the capability of switching its power source from diesel to overhead electric power for uphill haul roads, to achieve around twice the speed of a conventional diesel-powered model, or on flat haul roads to help reduce diesel consumption, which leads to reduced carbon emissions and life-cycle costs," says Martin.
Hitachi Construction Machinery also leverages its subsidiaries' solutions for effective use of its vehicles, such as the Fleet Management System supplied by Wenco International Mining Systems Ltd. "The fleet management system provided by Wenco is an integrated suite of solutions to support the digital transformation of the mining industry," Martin explains.
The fleet management solution can pay dividends in terms of mining efficiency, by ensuring that machines are optimised for transport speed and continuous operation. It also leverages data analytics and other technologies to allow for predictive maintenance, increasing the life-cycle of individual vehicle components and mitigating as much potential downtime as possible. 
"Autonomous equipment is one of the recent major trends, to increase safety, productivity and predictability. Hitachi Construction Machinery has developed the ZCORE system platform, which will help further facilitate the development of autonomous excavators, wheel loaders and rigid dump trucks," says Martin.
Safety is a major priority for mining companies. When looking at the safety aspect of the fleet management and autonomous haulage systems, allowing heavy machinery to move across mines without human operators on board may seem like a contradictory solution. The adoption of technology such as Hitachi AHS, however, can enhance safety and provide more productive operation across haul operational areas within high-risk environments and even mixed operational fleets. Hitachi Construction Machinery's AHS embeds Hitachi technologies used in railway signalling safety systems, providing the ability to control the movement of vehicles around open-pit mines. Its applied object detection functionality identifies and directs the autonomous trucks to avoid potential collisions, and has the capability to manage and control operation when non-AHS vehicles are present, offering maximum site safety. Martin says "our Autonomous Haulage System (AHS) is an enhanced system that delivers safety benefits and a streamlined mining solution to boost productivity, by enabling the unmanned autonomous operation of mining dump trucks. The deployment of Hitachi's AHS is already underway with a focus to help customers realise greater value through higher fleet utilisation, increased operational efficiency, improved productivity, safety and cost performance." 
How does the Autonomous Haulage System integrate? 
According to Martin, "technological advancement through IoT, automation, AI and the effective use of data platforms are extremely relevant in mining. Hitachi Construction Machinery's strategic investment as a digital technologies-oriented, solutions-focused business, is transforming mining operations and industry opportunities."
Utilising refined IT and IoT solutions, Hitachi Construction Machinery is able to integrate its autonomous haulage system with the current technology functions of its customers. Hitachi Construction Machinery equipment leverages technology that is system agnostic to further develop its own and have its products up and running much faster. "Solution Linkage is a Hitachi Construction Machinery ICT/IoT solution. By leveraging and integrating advanced technologies from across the business group, we are able to help solve various customer challenges through interoperability, open innovation and integrating technologies with a 'One Hitachi' approach," Martin says.
Automating sustainability into mining practices
As a principal partner of COP26, Hitachi has a crucial role to play in decarbonising the industry and supporting the development of society. With its commitments in mind, the technology developer is working towards net-zero status by 2050. How will the company achieve this? The group hopes to achieve its goal through careful management of carbon emissions throughout its entire value chain and leverage strategic partnerships and procurement management, to pursue steps in a more eco-friendly direction. 
"Partnerships such as the recent agreement between Hitachi Construction Machinery and ABB to develop a full battery dump truck, by utilising the advanced AC-3 trucks system capabilities with the addition of the optional trolley system and the integration of ABB's technologies indicate how the industry can collaborate to provide future effective solutions for the industry," Martin explains.
Community support is also an area in which mining has a serious effect and one that Hitachi Construction Machinery is pleased to address. With growing concerns in some countries—especially where mining is disruptive to people's livelihoods—there is a significant expectation from mining organisations to bolster communities surrounding its operations. "Hitachi Construction Machinery prioritises environmentally friendly activities that protect our global environment and the sustainability of society. The purpose of our initiatives is not to just produce or sell machinery, but to continue to supply the appropriate machinery and solutions for our customers that help develop countries and regions, maintain production activities and maintain social activities."
While automation does not directly affect a corporation's ability to support its locality, the positive action that Hitachi Construction Machinery has witnessed could suggest that developing mining efficiency has a rippling effect as organisations find themselves with more breathing room for innovative thinking and social collaboration. Through materiality (corporate social responsibility) initiatives, Hitachi Construction Machinery can contribute to and invest in social causes and community programmes aimed at building skills and knowledge in technology-based areas to help support the growth of the digital mining age. "As a result, towns and nations prosper, and people's lives are enriched. In response to climate change and decarbonisation trends around the world, Hitachi Construction Machinery will, as a customer partner, propose viable products and solutions so that customers can actively achieve their goals."
The effects of technology development can be seen beyond their direct implications in the mining sector. While organisations can benefit from more efficient operations, sophisticated tech has the ability to make open-cut mines much safer, more sustainable and more efficient. Hitachi Construction Machinery leverages its current technologies from other industrial applications and injects further innovations to develop its mining solutions. 
Knowledge is key when it comes to digital transformation, and many industry leaders are joining forces with partners to leverage their combined expertise and experience to provide huge benefits and cutting-edge solutions for the mining industry. Increased efficiency allows miners to focus their attention on reducing emissions, by electrifying their machinery, for a more sustainable industry.
To read the full November issue of Mining Global Magazine, click here.