Nevada will soon play a major role in supplying lithium to Tesla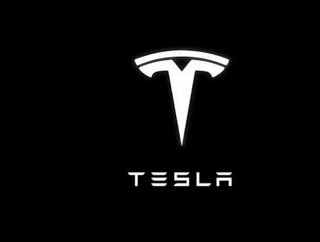 The vast desert landscape of Nevada will soon become home to more than justTeslas Gigafactory as the electric carmakerhas signed anagreementwith Vancouv...
The vast desert landscape of Nevada will soon become home to more than just Tesla's Gigafactory as the electric carmaker has signed an agreement with Vancouver-based Pure Energy Minerals to provide lithium to the battery factory.  
The deal establishes a commitment for an annual purchase volume of product over a period of five years by Tesla and/or its authorized purchasers. The agreement also sets a predetermined price on the lithium to supply Tesla's battery cell manufacturing process.
According to Fortune, the deal is somewhat unusual in the world of battery manufacturing as the majority of the world's lithium comes from Australia, Argentina, Chile and eastern China.
• Related content: [INFOGRAPHIC] Everything You Need to Know about Lithium
"Tesla, a risk-taker and innovator under CEO Elon Musk, is experimenting with new ways to get materials for its batteries and potentially lower its costs. When Tesla chose Nevada for its Gigafactory last year, industry-watchers speculated that the state's ample lithium supply was one of the attractions," Fortune wrote.
The Nevada lithium project, which is located 200 miles from Tesla's Gigafactory in Reno, is still in the early stages of development, with Pure Energy Mineral currently conducting a Preliminary Economic Assessment and Pre-Feasibility Study to confirm the technical feasibility and economic viability of the mine.
"This agreement with Tesla is a significant milestone that validates Pure Energy's lithium brine project and business development model, and is an important step in the development of the Project," said Robert Mintak, Pure Energy CEO.
• Related content: Is cobalt the commodity of the future?
"Pure Energy is aligned with both Tesla's and the State of Nevada's development objectives, and we hope to positively contribute to Nevada's booming clean energy based economy."
Tesla is expected to sign a handful of lithium supply deals in the next few years as the company ramps up construction in order to be operating at full capacity by 2020.
WATCH: Elon Musk: Telsa Gigafactory World's Biggest for Lithium-ion
Stay connected! Follow us on Twitter and like us on Facebook 
Check out the latest edition of Mining Global