Plant technology moderate or poor for most producers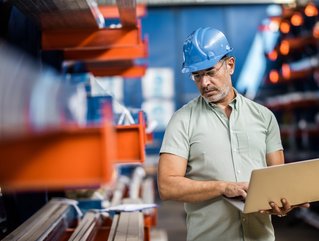 Most steel producers are moderately positioned for transition to a low-carbon future, according to new Moody's research
Most steel producers are moderately positioned for transition to a low-carbon future, according to latest Moody's research.
Its carbon transition assessments (CTAs) for the 29 steel producers in its rated universe reflect broadly similar positioning, with companies receiving scores ranging from CT-5 to CT-8 on its 10-point CTA scale. The median score is CT-7, indicating moderate positioning for the carbon transition.
The key differentiating factor is the type of metallurgical furnace used in crude steel production: all pure electric arc furnace (EAF) producers are strongly positioned. Emissions need to decline by over 50% by 2050 from 2019 levels for the industry to follow a trajectory compatible with Paris Agreement goals.
Despite efficiency improvements that have resulted in modest reductions in energy consumption and emissions, each tonne of steel produced still emits an average of 1.4 tonnes of CO2, according to the International Energy Agency (IEA).
Global demand will continue to grow, regulation of the sector's greenhouse gas emissions remains minimal in some markets and technologies that reduce the carbon intensity of primary steel production are not yet available. The following are its key findings:
Plant technology is moderate or poor for most producers
The eight pure EAF producers achieved advanced scores for this component. Gerdau S.A. was the only company achieving a score in the strong category, because its capacity is less than 30% basic oxygen furnace (BOF). All other companies achieved moderate or poor scores.
Mostly strong positioning reflects carbon pricing policies are still lenient for steel
Nineteen out of the 29 companies achieve strong scores. Most companies are exposed to markets that either do not currently have a carbon pricing mechanism, or where this mechanism does not yet apply to steelmaking.
Medium-term response activities: BOF expansion and low R&D means 15 companies are moderately or poorly positioned
All the companies that are poorly positioned are adding BOF capacity to their operating mix. Companies achieving strong scores are all either 100% EAF currently or adding EAF to their capacity mix. R&D as a percentage of sales is low for our cohort, accounting for less than 0.4% of sales on average.
Long-term resilience: Scored companies are not well-positioned
for a rapid carbon transition scenario
This highlights the longer term risk to the sector if emissions policies tighten. Only JSW Steel (Ba2 positive) is well positioned and scores in the strong category for this component. The weighted average age of plants owned by our scored companies is around 19 years, which is higher than the global average of around 13 years. Companies located in emerging markets tend to have newer steel production facilities, and in most cases are expected to benefit from more resilient steel demand in a rapid carbon transition scenario.