Rio Tinto autonomous shipments cross 1 billion tonnes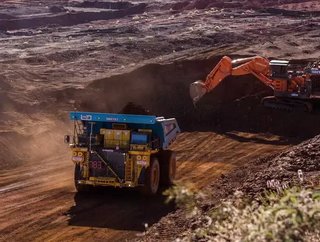 Rio Tinto, one of the world's leading mining companies, is leading the charge on another front – automation. The company recently announced that it...
Rio Tinto, one of the world's leading mining companies, is leading the charge on another front – automation.
The company recently announced that its autonomous haul trucks have officially moved their one-billionth tonne of mineral resources from the company's Australian operations.
This is no small feat, as Rio Tinto has been slowly growing its autonomous haulage fleet since 2008.
In a statement released this week Rio Tinto confirmed that one billion tonnes of ore and mineral waste has been moved across its five sites in the Pilbara region.
Rio Tinto Iron Ore chief executive Chris Salisbury said "Hauling one billion tonnes autonomously is an impressive milestone for our business and again highlights Rio Tinto's pioneering spirit when it comes to adopting revolutionary new technologies which are making the industry safer and more efficient.
The company currently boasts more than 80 autonomous trucks as part of its fleet, provided by Komatsu, which represents an estimated 20% of the company's entire haul fleet.
This comes as part of the company's overall drive to increase the level of automation across its operations, with company aiming to expand that fleet significantly over the next two years to 140 by the end of 2019.
"We are studying future additions to our autonomous truck fleet that we expect will contribute to our $5 billion productivity programme, specifically Iron Ore's commitment to deliver $500 million of additional free cash flow from 2021 onwards," continued Salisbury.
Related stories:
Rio Tinto expands autonomous fleet in Pilbara as part of $5 billion productivity drive
Rio Tinto and Sinosteel extend joint venture agreement for Channar mine
Rio Tinto successfully completes 100km autonomous train journey
"We remain committed to working closely with our employees as we expand our autonomous haul truck fleet including providing opportunities for new roles, redeployment, retraining and upskilling."
This is not the first milestone in the company's autonomous aspirations.
In October 2017, the company announced that it had completed its first fully autonomous and driverless rail journey in Pilbara.