Ten tech startups to disrupt the mining industry through the Unearthed Accelerator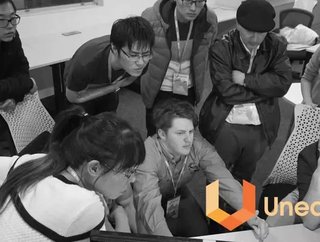 There is close to $1 trillion in economic impact coming to the global resources sector from disruptive technologies by 2025. That's according to Justi...
There is close to $1 trillion in economic impact coming to the global resources sector from disruptive technologies by 2025. That's according to Justin Strharsky, Director, Unearthed Solutions.
The Unearthed Accelerator mentor-driven program, supported by Origin Energy and Advance Queensland, officially launches in October this year as it looks to connect startups to industry customers to help achieve their entrepreneurial vision.
Ten start-ups will be taking part in the event, to be held at the Queensland Government's innovation hub The Precinct from 1 October 2018.
 
Who are the ten startups taking part?
Active Adrenalin – increasing the safety, resilience and performance of individuals within the resource sector through technology and neuroscience;
GOJII – driving improved professional development outcomes for people in the resources sector;
miiFile – enabling a single source of truth for critical documents used by resources companies;
Quantum Geology – increasing efficiency and success of gold exploration through artificial intelligence;
Riskloop – enabling resource companies to leverage market sentiment to shape their reputation;
SeePilot  – improving workplace safety and productivity through spatial communication enabling workers to build 360° virtual worksites;
siteoffice.mobi – delivering simplicity, efficiency and sustainability in construction and infrastructure project management;
SKY GROW – enhancing sustainable land rehabilitation through autonomous tree planting;
SnapSupport – enabling end-to-end collaboration and interactive support to customers and remote field teams through virtual tools;
Universal Field Robots – delivering safer work, excellent results and maximum value for resources customers through autonomous field robots.
Related Stories:
Unearthed Solutions: Digging through data to Unearth solutions
Phase one of the Accelerator will be split into two halves; BUILD and SCALE running from October to December 2018. Phase two , running from January to April 2019, is an intensive full-time program for startups seeking the skills and capabilities to Go-To-Market and scale a viable and sustainable business in the resources sector.
"Times have changed whereby startups can now choose from a variety of programs to help them build, grow and scale. However, not enough programs bring customers along on the journey," said Accelerator General Manager, David Camerlengo.
"The Unearthed Accelerator provides the skills, funding and more importantly access to the huge market of resources customers to maximise startup success. We look forward to welcoming the 2018 startups to the "BUILD" phase of the Accelerator program next week," he said.
The program will equally help industry partners, such as Origin to access gains in efficiency and competitiveness through the adoption of these innovative technologies and processes.
"Disruption from technology is coming faster than any one business can address on its own.  Collaboration must become the new norm.  Through our involvement in the Unearthed Accelerator we have the opportunity to shape and be a part of those changes that will affect our industry and have access to new, inquiring minds, new technology and new ways of working as soon as it becomes available," said Origin General Manager, Strategy Execution, Felicity Underhill.