Unidata joins Inmarsat's programme to boost mining scale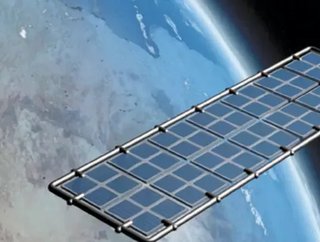 Unidata joins Inmarsat's Application and Solution Provider (ASP) Programme as it strives to grow its mining profile
Unidata has joined the Inmarsat Application and Solution Provider (ASP) Programme, an ecosystem for providers of software, hardware and solutions, and original equipment manufacturers (OEMs) in commercial land markets.
Unidata said it has reached the stage of its growth where it needs "reliable, global connectivity, and a trusted partner" to help scale across a range of industries, including mining.
As an ASP member, Unidata will gain access to Inmarsat's global L-band satellite connectivity network, ELERA, and worldwide reach to scale its solutions into new sectors and geographies.
This Australian technological solutions provider has delivered reliable and cost-effective technologies for the global monitoring and measurement markets for nearly 50 years. It has supplied around 50,000 data loggers and measuring instruments to around 5,000 customers worldwide.
Unidata products and systems range from acquisition devices, to standalone and IP (Ethernet, cellular and satellite) connected loggers, through to web-based logging and analysis tools.
Mike Carter, President, Enterprise at Inmarsat, said Inmarsat is pleased to welcome Unidata to its ASP programme and to be working with them to support sustainable solutions to critical social, health, and environmental issues globally.
"Innovative solution providers like Unidata are using leading-edge technology to help industries respond to some of the biggest global challenges. Inmarsat stands ready to support their journey through the provision of reliable connectivity through our industry-leading ELERA narrowband network, as well as go-to-market alignment and support," he said.
Matt Saunders, General Manager, Unidata, said its ambition is to successfully create and implement impactful and unique IoT solutions, no matter how remote our clients' assets or infrastructure might be. "As our products can be configured to provide solutions for most environmental monitoring and industrial measurement requirements, the potential for innovative use of IoT-based monitoring is almost limitless, now we live in connected society," he said.
The Inmarsat ASP Programme is open to new entrants, disruptors, and established brands of any size who have developed an innovative digital product or service but may need additional support to exploit the benefits of satellite-enabled IoT solutions. Inmarsat provides dedicated technical guidance on how to integrate and support its highly-reliable satellite services, go-to-market strategy planning and exposure to the Inmarsat distribution channel to enable access to new markets.
Providers working across a diverse range of industries, including mining, as well as agnostic technology providers will be considered for membership.
Companies operating in locations and regions without reliable connectivity, or which have mission-critical connectivity needs, use the Inmarsat ASP programme to access a broad choice of satellite-enabled IoT solutions developed by a range of providers that enhance the efficiency, safety and sustainability of their businesses.