10 Exotic Minerals You Won't Believe Exist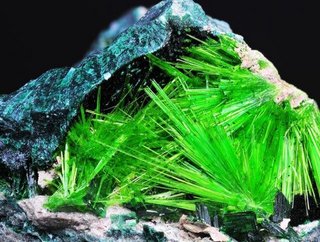 One of the many perks of working in the mining industry is
One of the many perks of working in the mining industry is uncovering minerals. These naturally occurring substances take millions of years to form in nature, with only a small percentage ever seeing the light of day.
Japanese photographer and chemist, Ryoji Tanka, has gain national attention for capturing up-close images of these extraordinary elements, minerals, and compounds.
While they might not dominate headlines like diamonds and iron ore, these exotic minerals will truly mineralize your mind.  
Bismuth
Vanadinite crystals on white barite
Karpatite
Adamantane (by sublimation)
Titanium crystals (by electrolysis)
Uvarovite
Muonionalusta meteorite
Gold
Andersonite
Cuprosklodowskite