11 questions for Fircroft on mining's future workforce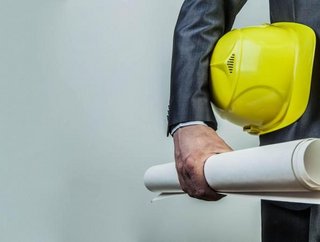 As a leading provider of recruitment, contractor logistics and consultancy services worldwide, Fircfroft...
As a leading provider of recruitment, contractor logistics and consultancy services worldwide, Fircfroft has a big say in the future workforce of the mining industry. Here, the CEO of Fircroft Jonathon Johnson, tells us what the future holds for the mining and minerals industry
- Tell me a little bit more about what is Fircroft, who is behind Fircroft and a short history of the company?
Here at Fircroft we define ourselves as a global workforce solutions provider to the technical engineering sectors; which, put simply, means that we provide recruitment, contractor logistics and outsourcing and consultancy services to the biggest engineering companies in the world.
Fircroft was established in 1970 by John Johnson, an experience and respected engineer. John's son Johnathan is now CEO and the company has experienced significant growth and expansion in recent years with Fircroft now providing services to the Oil & Gas, Petrochemical & Chemical, Mining & Minerals, ICT, Infrastructure & Construction, Power, Nuclear & Utilities and Automotive sectors.
-What can Fircroft offer to the mining industry?
Fircroft has consistently pioneered innovative workforce solutions since our establishment. We've become the experts at managed service provision, workforce planning, contractor logistics, and utilisation or detailed management information systems to deliver meaningful gains in performance, efficiency and effectiveness. So we feel that we can apply these insights and experiences globally to the mining industry to great effect as we have done in the oil and gas industry.
-If you could put a number to it, how many workers has Fircroft helped put into the mining industry over the last three years?
Whilst we can't place an exact figure on this, our involvement in the mining industry has been a growing part of our overall business portfolio. We have, and continue to develop, excellent relationships with many of the biggest mining houses however; and with the acquisition of One Key Resources we hope to expand our overall footprint in the mining industry and overall numbers of workers placed.
-There is a negative tide of thought within the mining industry, that there is a decline in demand/jobs and the industry is in a bit of a slump, what are your thoughts on this?
It's certainly unarguable that the mining industry is currently in the midst of a significant downturn. However it's Fircroft's belief that there are also major opportunities and gains to be made through the implementation of new approaches and efficiencies in workforce management and planning.
We've achieved similar efficiencies in other sectors (e.g. Oil & Gas) during downturns, and we're confident that with the combination of One Key's detailed 'on-the-ground' knowledge, and Fircroft's long-term expertise, we can achieve similar efficiencies for our clients in mining. While there continues to be a reduction in investment in new projects, existing mining projects are focused on productivity and cost reduction.   This is the key area in which we can assist in the sector moving forward not only with our cost effective workforce management solutions but also through One Key's innovative range of productivity improvement and proficiency training services.
-Tell me a little bit more about the recent acquisition of the Australian company One Key Resources, what does this say about the current status of the industry?
The acquisition of One Key comes at a time of significant growth and expansion for Fircroft. One Key is the latest in a series of acquisitions and joint ventures we have undertaken as we seek to expand our long-term commitment to engineers and engineering firms alike. For Fircroft we are keen to expand our involvement in the mining industry as we see a fantastic opportunity to apply the innovations and insights that we have gained over the past half century for the benefit of mining companies. One Key will enable us to expand both our geographic footprint and our knowledge and expertise. One Key remains led by Grant Wechsel, a fantastic entrepreneur who possesses a deep commitment to the mining industry- as well as a keen eye for innovation. With One Key as part of the Fircroft Group we will be in a position to leverage their unique service offering and insights and take them to a global level.
-With technological advancements and innovation changing the modern industry, how has this affected recruitment?
Innovation and technological advancements are prominent in all industries at present including mining.  With autonomous haul trucks, drills and locomotives deployed on mining projects already, there may be a perception that this creates less jobs for the industry but it really just creates different types of roles.  New challenging positions have been created in central control hubs off the mine site which means new training, new skills and of course continued recruitment requirements.  Aside from that, there are many traditional mining roles to recruit for on a daily basis with a majority of projects yet to adopt such technology. 
-Is there more of a demand for workers with specialist skills in certain technologies, such as IT and Data Analysis over the last few years?
There has been an exponential increase in demand for specialist ICT roles over recent years and Fircroft has sought to accommodate this through the acquisition of Rygon in 2015; a formidable global player in ICT recruitment. As engineering sectors begin to adopt increasingly sophisticated technology and face increasing demands for detailed data analysis and reporting, so they require specialist workers.
-How do you feel technology has affected the mining industry as a whole?
Technology allows the mining industry to continue to seek best practice, cost reductions, as well as efficient methods of mining and processing.  At present the industry is focussed on how to produce certain commodities at the lowest price possible and technology assists that, particularly as we move toward harder to access resources in the future.
-With the acquisition of One Key Resources, there is a clear belief that there is growth in the market, there is a belief that the industry will improve, where do you see Fircroft going next?
Mining is not an industry that is going to go away.  The world needs the resources we mine and it needs great people and workforces to do that.  One Key Resources have developed outstanding workforce management strategies for their clients in the mining industry in Australia that have assisted in reducing cost and improving productivity.  This was a major factor in attracting Fircroft to the acquisition opportunity and we certainly believe there is growth opportunity to expand One Key's suite of innovative services on a global basis within the mining industry. 
-Is there going to be a big increase in demand for skilled workers?
In Australia, it is not the requirement for an increased in skilled workers, but providing a cost effective and productive solution to engage the right people with the right skills for the roles.  The mining industry cannot afford to engage the wrong candidates in a very tight cost environment and One Key has proven it is able to deliver the right workforce with a hands on management system time and time again.  Outside of Australia we see demand for skilled workers on projects in developing nations and also a need to train local national workforces to the same productive standards of Australian workers which is where One Key Resources can assist again.
-There is a thought that with the lower demand in resources due to financial restraints and the cost of resources plummeting, jobs will simply stop existing. Companies are making cost cutting measures to reduce debts and cope with this downturn in share prices and resources, how has this affected the level of recruitment, from Fircroft's perspective (how you train and support potential workers) to the industry leaders (how they approach you and look to employ workers)?
As mentioned above, the world still needs the resources we mine and it needs great people and workforces to do that.  While there has been reductions in commodity prices with flow on pressure to the mining houses share prices and balance sheets, there is a continuing demand for commodities.  For instance, coal exports have reached record levels out of Australia in recent years despite the downturn in the price per tonne.  This drives a need for a productive, cost effective workforce solution for all of the mining companies and they are constantly engaging with One Key Resources Managing Director Grant Wechsel to try and achieve this in Australia.  One Key's range of workforce management strategies for their clients in the mining industry in Australia are proven solutions for the challenges currently facing the major mining houses. 
Read the August issue of Mining Global Magazine!
Connect with us @MiningGlobal for news and updates and with @Bizclikdale to stay in touch or share a great story