2015 Edition: Best Mining Companies to Work for in Australia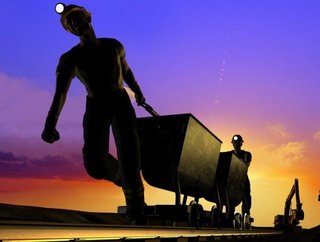 Australia is home to some of the largest and most profitable mining companies the world has ever seen. From iron ore to coal, the continent is rich in resources making it one of the top destinations for job opportunities in the mining sector.
With 2015 finally upon us, we break down the top 10 companies to work for in Australia according to Jobadvisor.com. 
10. Orica 
Ratings: 4 out of 5 stars
If blowing things up interests you, Orica might be the place for you. The Australian company is the largest provider of commercial explosives and blasting systems to the mining and infrastructure markets, as well leading supplier of sodium cyanide for gold extraction.
Orica employs more than 14,500 people across its global workforce, working with customers in over 130 countries. According to employee reviews on JobAdvisor, the company scored 4 stars out of 5.
Reviews: "Wonderful, encouraging, supportive community of colleagues to work with. Excellent management staff"
"They pay well and you are not just another employee"
9. RUS Mining 
Rating: 4 out of 5 stars
For the last 30 years, RUS Mining has built a solid reputation as one of Australia's best contracting companies in underground coal mining. The company specializes in underground services, mining equipment and products, and solutions for mining consumables.
RUS Mining recently achieved a significant safety milestone with two years of no lost time injuries at Whitehaven Coal's Narrabri underground operation.
Reviews: "Relax environment, people are nice, superior can be flexible, pay is ok too"
Rating: 4 out of 5 stars
Gold Fields is one of the world's largest producers of gold with operating mines in South Africa, Ghana, Peru and Australia. Establishing itself as one of the safest mining companies to work for in Australia, Gold Fields offers various workforce programs aimed at the well-being of its employees and contractors, along with wellness programs to keep staff productive and healthy.
Reviews: "Great Team to work with"
"Better conditions of service ie bonuses and superannuation; People are ready to offer help when you need them)
7. Arrium Mining and Materials 
Rating: 4 out of 5 stars
Established in 2007, Arrium Mining and Materials is an Australian company with three core business segments: mining, mining consumables, and steel. The company is a significant producer in iron ore, achieving 12.5 million tons of hematite ore in 2014, as well as a supplier, which includes both the Steel and Recycling businesses. The company is Australia's only manufacturer of steel long products.
Reviews: "work colleagues are motivated and friendly"
"Been with the company a long time >20 years in various roles. Generally a good company to work for."
"Good work life balance, interesting work, close to home, decent salary"
"Excellent good workmates good work environment"
"Secure satisfied, advancement/relocation possibilities, good senior management integrity/leadership"
"Great, they have trained me giving me the chance to get a promotion"
Rating: 4 out of 5 stars
From beginning as a grassroots explorer in 2003 to becoming the world's fourth largest iron ore producer in 2014, Fortescue Metals Group (FMG) is one of the largest mining companies operating in Australia. But the company isn't just about producing iron ore.
FMG has a strong commitment to its workforce, ensuring the safest working conditions with a favorable work/life balance. In addition, the company provides recreational activities and healthy food choices as all of its camp sites.
Reviews: "Nice people, nice office, good hours, good location"
"I had a good time, I got very good experience"
5. BHP Billiton
Rating: 4 out of 5 stars
BHP Billiton is an Anglo-Australian multinational mining, metals and petroleum company headquartered in Melbourne, Australia. The company strives to attract, employ and develop staff with exceptional skills that share the same core values. BHP has become one of the biggest leaders in encouraging miners to stretch their capabilities and use their functional expertise to help delivery the company's strategy and contribute to its long-term future. Earlier this year, BHP Billiton was voted one of the safest mining companies to work for in Australia.
Reviews: "BHP is hands down the best company I've worked for, and I've worked for many companies around the world. If you're willing to work hard and push yourself you will be rewarded."
"Good job that pays well"
"It has had its ups and downs. But overall a good experience"
"A unique organisational approach, mixed emotions, greatest career challenge to date."
"Fun and very wide range of experience"
"Good experience. Well looked after."
4. Rio Tinto
Rating: 4 out of 5 stars
If you're looking for an exciting career in the mining industry, Rio Tinto is the crème la crème.
As a British-Australian multinational metals and mining corporation, Rio Tinto is focused on finding, mining and processing the Earth's mineral resources, specializing in iron ore, aluminum, copper, energy, and diamonds.
With operations across the globe, Rio Tinto implements a clear vision for its safety by integrating strict programs and initiatives to build a company culture around zero harm.
Reviews: "Great place to work and learn"
"Opportunity, reward, travel and being part of the bigger picture."
"Rio has a great environment with flexibility, job satisfaction and above all commitment to the safety of all employees."
"Very regimented, strict policies, made some good friends, overloaded but supported by lower mgmt."
"Health and safety come first and they are generous with benefits"
Rating: 4.5 out 5 stars
Headquartered in Toronto Canada, Barrick Gold is the largest gold mining company in the world. The company operates mines and advanced exploration and development projects on five continents with some of the most prolific projects in the world. As one of the biggest mining companies in the world, Barrick is committed to conducting business in accordance with the highest ethical standards possible.
According to past and present employees, Barrick's Australia Pacific division earned 4.5 stars out of 5 on JobAdvistor.com.au.
Reviews: "An excellent company to work for."
"They treat their employees with respect and offer first class employee facilities."
"Good people"
Rating: 5 out of 5 stars
UGM Australia is one of the top mining companies to work for in Australia. The diversified professional services company provides flexible, specialized support and training to some of Australia's largest mining companies, including related industries such as ports, rail and power generation.
Based in New South Wales, UGM has earned an industry-wide reputation for developing cost effective and reliable relationships with its clients. According to JobAdvisor, UGM  is one of the best companies to work for because of its dedication to employee safety, salary, benefits and work/life balance.
Reviews: "Enjoyable challenging room for promotion"
"Money, experience and challenge is good"
Rating: 5 out of 5 stars
If you're looking for a challenging and rewarding career in the mining industry, Evolution Mining is as good as it gets. Created in 2011, Evolution is a leading, growth focused Australian gold company with five (100-percent owned) operating gold and silver mines in Queensland and Western Australia.
Along with scoring a perfect five out of five on JobAdvisor, Evolution Mining gets the nod as Best Company to Work for in Australia because it actively promotes from within. The company's graduate program ensures entry level professionals are developed and placed into leadership roles within the organization.  
Reviews: "Great company values"
"Has a great family roster 8 days 6 off 7 nights 7 off, very enjoyable with young children as a single father bringing them up, great safety values, good people to work with, all get along great, small mine, gives opportunity to move forward."
"Great place to work"
"Young, dynamic, authentic with big growth plans for the future"