Supply Chain & Operations
The 5 Largest Lithium Mining Companies in the World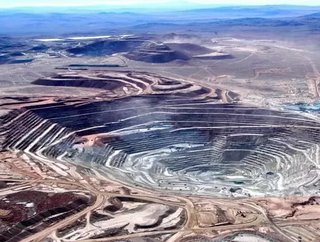 With insight from Insider Monkey these are the 5 Largest Lithium Miners in the world
With much of the western world announcing a phase-out of traditional petrol and diesel vehicles, Lithium has become one of the most sought-after elements out there. Lighter, more efficient, and more durable than other battery chemicals, Lithium-Ion is the obvious choice for energy storage. Increased demand has seen Lithium Mining companies swiftly become giants in the industry, using insight from Insider Monkey, here are five of the biggest:
5. SQM
Market Cap: $6.44 Billion 
Revenue: $1.86 Billion
Employees: 5,741
Chilean chemical company, Sociedad Quimica y Minera de Chile - or SQM produces Lithium Carbonate and Lithium Hydroxide from the Salar de Atacama salt flats in Northern Chile. Last year SQM reported a capacity of 70,000 tons of Lithium Carbonate.
4. Mineral Resources Ltd.
Market Cap: $6.98 Billion
Revenue (2019): $1.16 Billion
Employees: 3,100
From Applecross West Australia, Mineral Resources Ltd conducts open pit mining of both Iron Ore and Lithium, as well as processing Lithium Hydroxide. Their Mt. Marion Lithium project is a joint venture alongside Neometals Ltd and Jiangxi Ganfeng Lithium Co. Ltd and has an estimated capacity of 450,000 tons per annum.
3. Tianqi Lithium
Market Cap: $11.73 Billion
Revenue (2019): $748 Million
Employees: 1,851
Chinese giant Tianqi Lithium controls nearly half of the world's production of Lithium, owning a 51% stake in the Greenbushes mine in Western Australia, the biggest operating Lithium mine in the world. Currently undergoing an expansion, it's estimated that the Greenbushes mine will produce over 160,000 metric tons per year.
2.  Albemarle
Market Cap: $18.38 Billion
Revenue (2019): $3.589 Billion 
Employees: 6000
American chemical manufacturing company Albemarle are the world's largest provider of Lithium for electric vehicle batteries. They own 49% of the aforementioned Greenbushes mine along with one in Nevada and one in Chile.
1. Jiangxi Ganfeng Lithium Co. Ltd
Market Cap: $24.34 Billion
Revenue (2019): $767.5 Million
Employees: 4,844
Based in China, Ganfeng Lithium is the largest Lithium Miner in the world. Their products are used in electric vehicles along with pharmaceuticals and chemicals. With mineral resources in Australia, Argentina, Mexico and China the company produces Lithium in its metal form and also in the form of compounds such as fluorides and chlorides.