Australia's booming coal prices: Six major coal producers in Australia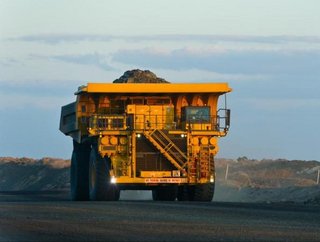 A boom in the price of...
A boom in the price of Australian coking coal is anticipated to jump a whopping 117 percent in just three months, following an agreement with Japanese steel makers.
As part of the agreement, Australian coking coal will be sold for $US200 per tonne, which is a significant increase compared to the $US81 per tonne in the March quarter.
Reports from economists are suggesting that the increase could add 2 per cent to national income, boost federal budget revenues by close to $7 billion.
In total, economists say it could deliver an overall $US25 billion boost to the economy.
We look at six major players in the Australian coal industry:
The mining giant has major coal operations across Australia, with assets in Queensland and New South Wales. The company owns Queensland Coal which consists of BHP Billiton Mitsubishi Alliance and BHP Billiton Mitsui Coal. Both assets are located in the Bowen Basin area of central Queensland.
BMA, which operates seven mines across the Bowen Basin, is the largest coal producer in Australia.
BHP also operates the Mt Arthur Coal open-cut energy coal mine in New South Wales, which currently is forecasted to produce around 21 million tonnes of saleable product coal this year.
The emerging force in the Australian coal mining industry, in its own words, has had a record production year. In fact, the company is fast becoming the largest independent coal producer in Australia. In the company's 2016 report, it has produced around 15 Mt of saleable coal in 2016.  Whitehaven Coal owns four open cut mines; the Maules Creek Mine, Tarrawonga Mine, Werris Creek and Rocglen. There's also the underground mine – the Narrabri mine.
Through the Carmichael Coal, railway and port project, the company is building the largest thermal coal mine in the North Galillee Basin, just north west of Clermont, Queensland.  The project, once completed, will reach a peak capacity of 60 MMTPA of coal production.
Anglo American's coal portfolio is global, but we are looking at Australia. The world's third largest exporter of metallurgical coal has six coal operations across Australia. The Drayton open cut mine, in New South Wales Hunter Valley, has an annual production of around three million tonnes per annum of thermal coal. The company also operates the Dawson mine, which is one of Australia's longest established coal mines. The mine site produces more than four million tonnes per annum of coking, soft coking and thermal coal.  
Vale has significant coal operations and projects in Australia and Mozambique, countries that have been identified as key to the growing demand of coal supply from China and Asia. Through the Belverdere coal project and Eagle Downs Coking Coal project, Vale has a strong pipeline of exploration projects in Australia. The Eagle Downs Coking Coal project in particular, is estimated to produce an average of 4.5Mtpa of product coking coal in the first ten years of production (2017-2026).
Glencore has a significant coal presence in Australia. The company is not only one of Australia's largest coal producers, but also one of the world's largest seaborne thermal coal exporters. Glencore has 18 operational open cut and underground coal mines across 13 complexes. Of those 18 operations, more than 92 million tonnes of saleable thermal and coking coal.
The October issue of Mining Global Magazine is live!
Follow @MiningGlobal
Get in touch with our editor Dale Benton at [email protected]