International Mining and Resource Conference (IMARC)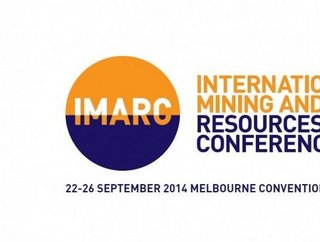 Date: September 22nd-26th Location: Melbourne, Australia
Date: September 22nd-26th
Location: Melbourne, Australia
IMARC is Australia's only truly international mining event. Uniting the entire mining industry, IMARC is where mining leaders, policy makers, financiers, technical experts, innovators and educators are brought together under one roof.
Gain support from Australia's three key industry associations: AusIMM (The Australasian Institute of Mining and Metallurgy), Austmine (The Association representing the METS industry) and MCA (The Minerals Council of Australia).
Easily the most anticipated mining event of the year!