Mining's Top 10 CEOs: How They Got There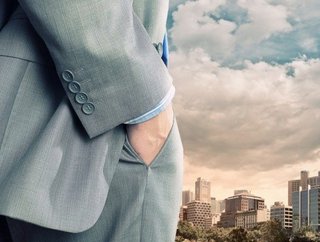 It takes a lot to be a CEO in today's age, especially in the mining sector. Being the CEO of a major mining c...
It takes a lot to be a CEO in today's age, especially in the mining sector.
Being the CEO of a major mining company is strenuous work. It's a dog-eat-dog world and only the strong survive. Mining CEOs must not only safeguard the inner workings of highly-complex, billion dollar corporations, but appease investors and shareholders is also essential for success.
We analyze the Top 10 in the mining industry and how they got there.
10. Charles A. Jeannes- Goldcorp
Appointed President and CEO of Goldcorp in December 2008, Charles A. Jeannes has worked with Goldcorp since 1999. He previously held the role of Executive Vice President, Corporate Development of the Corporation from November 2006 until December 2008. He was Executive Vice President, Administration, General Counsel and Secretary of Glamis Gold before it was acquired by Goldcorp in 2006.
Jeannes holds a B.A. degree from the University of Nevada and graduated with honors from the University of Arizona School of Law. Before working for Glamis Gold, Jeannes practiced law as a shareholder and head of the natural resources section at Woodburn and Wedge in Reno, Nevada. At 55 years of age, Jeannes is the youngest CEOs to make our list.
9. Oscar González Rocha - Southern Copper
Oscar González Rocha is the Chief Executive Officer and President of Southern Copper Corp. He has held the position since October 2004, previously serving as General Director and Chief Operating Officer of the company from December 1999 to October 2004. Before Southern Copper, Rocha worked as Managing Director and General Director of Mexicana de Cobre, S.A. de C.V from 1986 to 1999. From 1988 to April 2002 he served as an alternate director of Grupo Mexico.
Before getting into the mining industry, Rocha obtained a civil engineer degree from the Autonomous National University of Mexico (UNAM) in Mexico City, Mexico.
8. Vladimir Potanin- Norilsk Nickel
Born January 3, 1961, Potanin is a Russian billionaire entrepreneur (net worth of $13.5 billion) and CEO of mining company Norilsk Nickel.  In 1992, with the help of Mikhail Prokhorov, the two built one of Russia's largest private investment companies called Interros. From there he took control of Norilsk Nickel with his Interros Company, owning 30 percent of the company.  Although he sold a portion of his stake in 2013, Potanin is still CEO of the company and chairman of the management board.
In 1978, Potanin attended the International economic relations at Moscow State Institute of International Relationships (MGIMO) and graduated in 1983. From there he worked for the Foreign Trade of the Soviet Union until he quit in 1991 to create the private association of Interros. His list of accomplishments is far and wide, including:
Vice-president and President of the Joint Stock Commercial Bank "International Company for Finance and Investments" (MFK) from 1992-1993.
From August 1996 to March 1997 he served as First Deputy Prime Ministry of the Russian Federation Government.
In April 2003 he was elected the Chairman of the Board of Trustees of the State Hermitage.
Since May 2006 he has been a member of the Board of Trustees of The Moscow State Institute of International Relations.
7. Richard C. Adkerson - Freeport-McMoRan
As one of the most recognized figures in the mining industry, Richard Adkerson has put in his time. For the last 23 years he has been a part of Freeport-McMoRan, holding various titles and positions. In 2003 he was named CEO and since 2008 he has served as President.  As part of his repertoire, Adkerson was at one time chairman of the International Council on Mining Metals.
Adkerson has a BS degree with highest honors from the Mississippi State University and an MBA degree. Prior to joining Freeport-McMoRan in 1989, he was Partner and Managing Director in Arthur Anderson & Co. From 1976 to 1978, he was a Professional Accounting Fellow with the Securities and Exchange Commission in Washington, D.C. He has received several recognitions, including receiving The American Institute of Mining, Metallurgical and Petroleum Engineers Charles F. Rand Memorial Award in 2011. Adkerson has been named The Best CEO in Metals and Mining for four years running.
6. Jamie C. Sokalsky - Barrick Gold
A newbie to our list, Jamie Sokalsky was appointed President and CEO of Barrick Gold in June 2012. Prior to his appointment, Sokalsky was Executive Vice President, Chief Financial Officer and Treasurer to Barrick. He has also served as a member of the International Council on Mining and Metals and director of the World Gold Council. He has been with Barrick Gold for over two decades.
Sokalsky's background includes an undergraduate degree in business from Lakehead University and received his Chartered Accountant designation in 1982. He is 56 years of age.
5. Mark Cutifani - Anglo American plc
With a career spanning over 35 years in the mining industry, Mark Cutifani has a wealth of experience in mining.  Prior to being appointed CEO of Anglo American plc in 2013, he served as CEO of South African gold mining company AngloGold Ashanti, a position he held from October 2007 until March 2013. Before joining AngloGold he held the position of CEO at Vale Inco, responsible for Vale's global nickel business. Before Vale's takeover of Inco, Cutifani was Inco's Chief Operating Officer. Cutifani's mining career has included direct involvement in mining operations, business development and corporate roles across six continents, more than 25 countries and covering 20 commodities.
Raised in Wollongong, Australia, Cutifani joined Coal Cliff colliery and enrolled in the University of Wollongon, graduating with a degree in Mining Engineering in 1982. He has also published several papers and presentations pertaining to mining. Cutifani is currently the Chair of the International Council on Mining and Metals. He is also a member of the International Advisory Committee for the Kellogg Innovation Network.
4. Murilo Ferreira – Vale
Murilo Ferreira was named Chief Executive Officer of Vale in 2011, replacing Roger Agnelli after the Brazilian government criticized the company's strategy. He served as the President and CEO of Vale Inco., a subsidiary of PT International Nickel Indonesia Tbk from January 2007 to December 2008. His career in the mining industry began in 1977 when we was appointed Financial and Economic analyst of CVRD. He served as the Commercial and Financial Director of Vale do Rio Doce Aluminio S.A. in 1998, and from 1990 -1997 Ferreira served as a consultant for projects on mergers and acquisitions and restructuring relating to Cia. Paulista de Ferro Ligas, Sibra Eletrosiderurgica and Alunorte- Alumina do Norte do Brasil S.A.
Ferreira holds a B.A. in Business Administration from Escola de Administração de Empresas, Fundação Getulio Vargas (FGV), and MBA from EBAP-FGV. He is 59 years of age.
3. Ivan Glasenberg - Glencore Xstrata
Ivan Glasenberg has been with Glencore since 1984, being named Chief Executive Officer in 2002. Prior to his role as CEO, Glasenberg spent three years working in the coal/coke commodity department in Southrica as a marketer. Previously he spent two years in Australia as head of the Asian coal/coke commodity division. From 1988 to 1989, Glasenberg was head of Glencore's Hong Kong and Beijing offices. He is also on the boards of mining companies Xstrata plc and Minara Resources Ltd.
Described as a South African-Australian-Israeli triple citizen, Glasenberg has earned a Bachelor of Commerce and a Bachelor of Accountancy from the University of the Witwatersrand, South Africa. He is a Chartered Accountant and received his MBA from the University of Southern California in 1983. Glasenberg is 57 years of age and has a net worth of $6.1 billion.
2. Sam Walsh - Rio Tinto
Following 20 years in the automobile industry, Sam Walsh joined Rio Tinto in 1991. He has held a number of management positions during his career at Rio Tinto including chief executive of the Aluminium group from 2001 to 2004, chief executive of the Iron Ore group from 2004 to 2009 and chief executive, Iron Ore and Australia from 2009 to January 2013. Director of Rio Tinto since 2009, Walsh was appointed CEO in 2013. Walsh has also served on various councils and boards, including the International Council on Mining and Metals and a director of The International Council on Mining and Metals (UK) Limited since 2013. He served as Non-executive director of Seven West Media Limited from 2008 to 2013.
Walsh is a Fellow of the Australian Institute of Management, the Chartered Institute of Purchasing and Supply Management, the Australasian Institute of Mining and Metallurgy, the Australian Institute of Company Directors and the Australian Academy of Technical Science and Engineering.
1. Andrew Mackenzie- BHP Billiton
As number one on our list of CEOs, Andrew Mackenzie needs no introduction. He has spent over 30 years in the oil and gas, petrochemicals and minerals industries and joined BHP Billiton in 2008 as Chief Executive Non-Ferrous. He was appointed CEO in 2013. Prior to joining the company, Mackenzie worked at Rio Tino as Chief Executive of Diamonds and Minerals, and BP where he held a number of senior roles, including Group Vice President for Technology and Engineering, and Group Vice President of Chemicals.  Mackenzie is the Director of the Grattan Institute as well as Director of the International Council on Mining and Metals since 2013.
Before entering the mining industry, Mackenzie was a geologist and organic geochemist with a PhD in Chemistry from the University of Bristol on steroidal molecular maturity parameters. He was a Humboldt Fellow and has published over 50 research papers as a scientist.