Top 10 CEOs in the mining industry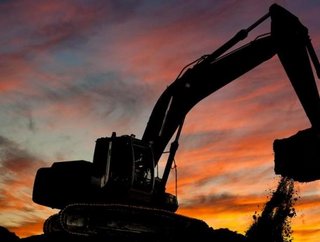 Thanks to industrialization and globalization, the demand for valuable metals and minerals continues to grow. As a result, mining companies have the...
Thanks to industrialization and globalization, the demand for valuable metals and minerals continues to grow. As a result, mining companies have the potential to make millions, or even billions, of dollars in revenue. An ever-shifting market, though requires companies have leaders that are quick to adapt to new needs and strategies. A mining company needs to have access to management resources in order to take advantage of natural resources.
The following is a list of the top 10 mining company CEOs:
10. Anglo American - CEO Mark Cutifani
Anglo American is a mining company that is based in a number of countries, including the United Kingdom and South Africa. This mining company produces about 40% of the entire world's platinum, making it the largest platinum producer in the world. This company is also a major producer of nickel, diamonds, and copper.
9. Fortescue Metals Group - CEO Nev Power
An Australian mining company that specializes in the production of iron ore, Fortescue Metals Group is the fourth largest producer of iron ore in the world. This company also happens to be the largest tenement holder in all of Australia, as it possesses holdings of about 87,000 square kilometers.
8. Coal India Limited - CEO Suthartha Bhattacharya
Founded in 1975, Coal India Limited is headquartered in Kolkata, West Bengal, India. Not only is Coal India Limited the largest producer company for coal in the world, but it also produces about 82% of India's coal every year.
7. Barrick Gold - CEO John L. Thornton
As a global gold company, in 2013, Barrick Gold produced about 7.2 million ounces of gold. The man behind the success of the Barrick Gold company is CEO John L. Thornton. As an American, Thornton graduated with degrees from Harvard College, Oxford University, and Yale University. While Thornton's vast experience with the mining industry is certainly a factor that contributed to his success as leader, his world-class education also contributed to getting his foot in the door.
6. Freeport-McMoRan Copper & Gold - Richard Adkerson
Freeport-McMoRan Copper & Gold reported revenue at US$15.88 million in 2015, with  67 percent coming from production of copper and another 10 percent coming from gold production. CEO Richard Adkerson bases his leadership skills in firsthand knowledge of the volatile mining industry, coming from his lengthy experience with the sister industry of oil and gas. Adkerson graduated from Harvard Business School.
5. Vale - CEO Murilo Ferreira
With a market value of US$27.9 billion in 2015, the success of multinational Brazilian corporation Vale can be attributed to CEO Murilo Ferreira. In 1977, Ferreira began his lengthy and very successful career as an economic and financial analyst. Ferreira has proved to be such an excellent leader thanks to 30 years of experience in the mining industry.
4. China Shenhua Energy - Chairman Ling Wen
 The main driver of the wild success of the China Shenhua Energy mining company is chairman Ling Wen. His dedication to the development of innovations in coal mining has turned China Shenhua Energy into the largest coal mining enterprise in the world. China Shenhua Energy brought in US$23 billion (157.7 billion yuan) in 2014.
3. Rio Tinto Group - CEO Sam Walsh
In 2014, the revenue of the Rio Tinto Group was a whopping US$47.66 billion. The current CEO of this British-Australian multinational metals and mining company is Sam Walsh. Born in Australia, Walsh has served as the CEO of the Rio Tinto Group for over 25 years. Committed to both his company and the preservation of the environment, Walsh's strong leadership is driven by his industry experience.
2. BHP Billiton - CEO Andrew Mackenzie
As of 2015, the market value of BHP Billiton was US$122.3 billion. Scotsman Andrew Mackenzie took the helm as CEO in 2013, and so far has proven very successful in following the legacy of his predecessor. One factor that plays a great role in his success is his multinational approach to business: Mackenzie is fluent in five different languages and has endeavored to make BHP Billiton an even larger global force than it already is.
1. Glencore Xstrata - CEO Ivan Glasenberg
Without a doubt, the company Glencore is a key leader in the mining industry. 2013's revenue of US$200 billion was funneled by the corporation's industrial and marketing activities in the coal, metals, oil, and minerals segments.
Ivan Glasenberg is the current CEO of Glencore. While Glasenberg originates from South Africa, he is also a citizen of Australia, Israel, and most recently, Switzerland. Without a doubt, the main reason Glasenberg is an excellent leader is due to his fearlessness when it comes to taking risks. While not all of these risks have paid off, some have, such as creating strategies for Asian markets and stock stability.
Follow @MiningGlobal
Read the April 2016 issue of Mining Global magazine