Top 10 Global Mining CEOs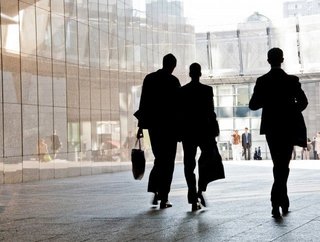 10. Gary Goldberg President and Chief Executive Officer Newmont (United States)
10. Gary Goldberg
President and Chief Executive Officer
Newmont (United States)
Gary Goldberg took on the role of President and CEO at Newmont in March 2013. Previously he served at the company as President and Chief Operating Officer (COO) and prior to that held the position of Executive Vice President and COO. In all Goldberg has worked at the company since December 2011.

Before lending his services to Newmont, Goldberg was President and CEO at Rio Tinto Minerals and has taken on numerous executive roles in many of the mining sectors including coal, gold, copper and industrial minerals.

Goldberg has over 30 years experience in the mining industry and served as Chairman of the National Mining Association in the US between 2008 and 2010. He holds a Bachelor of Science degree in Mining Engineering from the University of Wisconsin - Platteville and a Master of Business Administration degree from the University of Utah.
9. Charles Jeannes
President and Chief Executive Officer
Goldcorp (Canada)
Jeannes have served as the President and CEO of Goldcorp since December 2008, previously holding the role of Executive Vice President, Corporate Development. Jeannes was former Executive Vice President, Administration, General Counsel and Secretary of Glamis Gold from 1999 until its merger with Goldcorp in November 2006.
Prior to his tenure at Glamis, Jeannes worked for Placer Dome at its San Francisco and Vancouver offices as Vice President of Placer Dome North America. He holds a Bachelor degree from the University of Nevada and graduated from the University of Arizona School of Law with honors in 1983.
He practiced law from 1982 until 1994 as a shareholder and head of the natural resources section at Woodburn and Wedge in Reno, Nevada and has broad experience in mining transactions, public and private financing, permitting and international regulation.
8. Jamie Soklsky
President and Chief Executive Officer
Barrick Gold (Canada)
Sokalsky was appointed President and CEO of Barrick Gold Corporation in June 2012. He also sits on the company's Board of Directors. Previously Sokalsky served as Barrick's CFO, after rising in a series of progressively senior roles with the company through two decades.
Since joining Barrick in 1993, Sokalsky has built a respected track record of contributions to Barrick's growth and its strategy for delivering value to shareholders. As part of the company's senior leadership, he has played a central role in the execution of acquisitions and project development that saw Barrick grow into a global mining company and the world's largest gold producer, including the seminal 2006 purchase and integration of Placer Dome Inc.
During his tenure as CFO, Sokalsky led the reduction of costs by over $1 billion in a decade, through the execution of a currency and commodity risk management program and other cost-mitigation strategies, including the operation of Barrick Energy, an oil producing company that acts as a hedge against rising long-term fuel price costs.
Previously, Sokalsky was an executive at George Weston Limited for 10 years. He holds an Honors Bachelor of Commerce degree from Lakehead University and received his Chartered Accountant designation in 1982.
7. Mark Cutifani
Chief Executive Officer
Anglo American (United Kingdom)
Mark Cutifani was appointed CEO at Anglo American in April 2013, succeeding Cynthia Carroll. He graduated with a degree in Mining Engineering in 1982 and joined Kalgoorlie Gold Mines. After a short tenure with Kalgoorlie, Cutifani worked for Normandy Mining, followed by Sons of Gwalia and eventually Inco Limited, where he held the position of COO.
In 2007 he took a seat on the Board of AngloGold Ashanti as a Director and shortly after was appointed CEO. Cutifani is well known for his strict health and safety policies and notably introduced the 'Safety is our first value' campaign, which addressed the culture of the business, ultimately improved operations and communications to reduce the number of fatalities. 
In January 2013 an announcement was made regarding Cutifani's move to AngloAmerican where he resumed the role of CEO.
6. Richard Adkerson
Vice Chairman, President and Chief Executive Officer
Freeport McMoran Copper and Gold (United States)
Richard Adkerson is Vice Chairman, President and CEO at Freeport-McMoRan Copper and Gold. He graduated from Mississippi State University with a BS degree with highest honors and an MBA degree. In 2010, he received an Honorary Doctor of Science degree from Mississippi State. He also completed the Advanced Management Program of the Harvard Business School in 1988.

Prior to joining Freeport-McMoRan in 1989, he was Partner and Managing Director in Arthur Andersen & Co. where he headed the Firm's Worldwide Oil and Gas Industry Practice. From 1976 to 1978, he was a Professional Accounting Fellow with the Securities and Exchange Commission in Washington, D.C.
Adkerson is past Chairman of the International Council on Mining and Metals. He is a member of the Council on Foreign Relations, The Business Council and the Business Roundtable. He serves on the Advisory Council of the Kissinger Institute on China and the United States and as a member of the Clinton Global Initiative. He serves on the Board of Directors of the Arizona Commerce Authority, Greater Phoenix Leadership, the Greater Phoenix Economic Council and the Dean's Council of 100 for the Arizona State University W. P. Carey School of Business.
He was inducted into the American Mining Hall of Fame in 2010, received The American Institute of Mining, Metallurgical and Petroleum Engineers Charles F. Rand Memorial Award in 2011 and named Executive of the Year by the W. P. Carey School of Business Dean's Council at Arizona State University in 2011. In each of the past four years, he was named The Best CEO in Metals and Mining by Institutional Investor magazine and was named The Copper Man of the Year 2009 by The Copper Club. He has been a board member since 2006.
5. Wen Ling
Vice President of Shenhua Group; President and Chief Executive Officer of China Shenhua Energy
China Shenhua Energy (China)
Dr Ling Wen is the Vice President of Shenhua Group Corporation Limited as well as the President and CEO of China Shenhua Energy Company Limited – a position he has held since August 2006. 
Before his tenure at Shenhua, Wen was a lecturer at Harbin Institute of Technology (HIT) and prior to that served as Deputy Director at the Industrial and Commercial Bank of China.
Dr Ling Wen has a Ph.D. in Engineering and is a Member of CPC Leadership Group.
4. Ivan Glasenberg
President and Chief Executive Officer
Glencore Xstrata (Switzerland)
Glasenberg joined Glencore in 1984, working in the coal department in South Africa and Australia. He managed Glencore's Hong Kong and Beijing offices from 1989 to 1990, and became head of the company's coal department in 1991. Today he is the President and CEO of Glencore Xstrata, a position he resumed in 2002.
Glasenberg became CEO of the US $88 billion mergered entity created when Glencore and Xstrata finalized one of the largest mining company mergers in history. Originally Xstrata CEO Mick Davis was to be CEO while Glasenberg would be President in a merger of equals transaction, however due to holding out of major Xstrata shareholder Qatar, it became a takeover target, with a 3.05 Glencore to 1 Xstrata Share exchange to create the new entity Glencore Xstrata with Glasenberg becoming CEO.
Glasenberg earned a Bachelor of Commerce and a Bachelor of Accountancy from the University of the Witwatersrand, South Africa. He received his MBA from the University of Southern California in 1983.
3. Murilo Ferreira
Chief Executive Officer
Vale (Brazil)
Murilo Ferreira, who has over 30 years of experience in mining, was appointed Vale's CEO in May 2011. He joined the company's Executive Board in 2005, as Executive Director of the Company Stakes and New Business area.
He began his professional career at Vale in 1977, as a financial and economic analyst. He later performed important roles such as CEO of Vale Inco, which currently integrates Vale's operations in Canada.
He has an undergraduate degree in Business Administration from Fundação Getulio Vargas, São Paulo, a postgraduate diploma in Administration and Finance from Fundação Getulio Vargas, Rio de Janeiro, and a specialist Senior Executive diploma from IMD Business School in Lausanne, Switzerland.
2. Sam Walsh
Chief Executive Officer
Rio Tinto (United Kingdom / Australia)
Sam Walsh is the Chief Executive Officer of London-based Rio Tinto Group. Appointed in January 2013, he replaced former chief executive Tom Albanese after company write-downs of US$22 billion in two years. 
Prior to his appointment, Walsh served as Rio Tinto Chief of the Iron Ore group, and of Rio Tinto Australia. Based in Perth, he oversaw successful mining operations and expansions in Pilbara, Western Australia. During his tenure, the lucrative Pilbara iron ore business grew to account for more than 80 percent of Rio Tinto's net earnings.
He graduated with a Bachelor of Commerce from Melbourne University, and he completed a Fellowship Program at Kettering University in Michigan. He became a Fellow of Australian Institute of Management, Australasian Institute of Mining and Metallurgy, Chartered Institute of Purchasing and Supply Management, Australian Institute of Company Directors, and Australian Academy of Technical Sciences and Engineering.
Walsh spent 20 years in senior positions in the automotive industry at General Motors and at Nissan Australia. In 1991 he joined Rio Tinto.
1. Andrew Mackenzie
Chief Executive Officer
BHP Billiton (United Kingdom / Australia)
Scottish businessman Andrew Mackenzie has headed up BHP Billiton, the largest mining company in the world, since May 2013. He succeeded Marius Kloppers as CEO and also sits on the Group Management Committee.
His early career includes being a geologist and organic geochemist with a PhD in Chemistry from the University of Bristol. He was a research fellow with the British Geological Society. He was also a Humboldt Fellow and worked at the Nuclear Research Centre in Julich, Germany and published over 50 research papers as a scientist.
In 1983, Mackenzie joined BP's research division. He worked his way to BP Finance, and then as Head of Capital Markets. After 22 years at BP, he left as Group Vice President Petrochemicals.
In April 2004, Mackenzie joined Rio Tinto as Chief Executive of Industrial Minerals Division. In June 2007, he served as the Chief Executive Officer, Diamonds & Minerals. Mackenzie became the Chief Executive of Non Ferrous in BHP Billiton in November 2007. He succeeded Marius Kloppers as the CEO of BHP Billiton on 10 May 2013 and is also well known for his ability to speak five languages.