Supply Chain & Operations
Top 10 influential women in the mining sector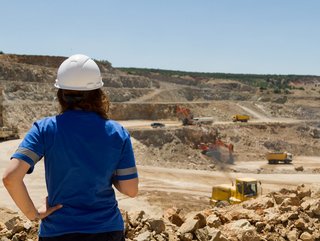 Women in mining continue to break glass ceilings across the globe
Mining Digital takes a look at the wealth of inspirational female talent within the global mining industry, honouring those who continue to break barriers
In a sector that is typically, and rightfully, seen as male-dominated, women are making some major strides within the mining industry. As ESG policies face concerns within investment decision-making, mining companies are increasingly evaluated based on their ability to establish and maintain a social license to operate.
We take a look at inspirational women within the sector and how they are leading and advocating for a more successful and sustainable mining industry, empowering others through their voice and leadership.
10. Maryse Belanger - CEO of Iamgold
With more than 35 years of experience in gold companies worldwide, Maryse Bélanger possesses proven competencies in operational efficiency and excellence, technical studies, and services. She has played a key role in overseeing and managing several of the mining industry's major strategic acquisitions. As the President, COO, and Director of Atlantic Gold Corporation from July 2016 to July 2019, Bélanger successfully steered the company's Touquoy Mine in Nova Scotia from the construction phase to commissioning, ramp-up, and full production, leading to its eventual acquisition by St. Barbara for C$722 million.
Bélanger presently serves as a director of Pure Gold Inc and holds active board positions at Equinox Gold and Sherritt International. Her remarkable contributions to the mining industry have earned her two recognitions from the Women in Mining UK "WIM (UK)" 100 Global Inspirational Women in Mining Project.
Wainwright established Xplore Resources in 2014, offering expert professional and technical services to the mining industry. In 2019, Kim was appointed as Chair of the Exploration Council in Queensland, where she worked collaboratively with stakeholders to shape the future of the exploration sector. Kim's dedication to promoting the mining sector is evident in her active participation in various projects and events and her advocacy for diverse workforces.
She also established an ESG working group that focuses on developing practical tools for explorers to meet their ESG obligations, convinced that embedding ESG into the sector's foundation is the way forward.
In September 2019, Nolitha assumed the position of Group Director for South Africa and currently chairs the management board for Anglo American in the country and is the President of Minerals Council South Africa. Additionally, she serves as a non-executive director for Anglo American Platinum. Prior to this role, she served as an independent non-executive director on the Board of Anglo American plc from April 2017 to August 2019.
Before joining Anglo American, Nolitha held several senior executive positions in retail and financial services, including serving as the executive director and executive vice president of strategy and sustainability at Sasol Limited until 2016. She also previously served as a non-executive director on boards in the mining, manufacturing, and retail sectors.

Vandita was appointed Chief Commercial Officer of BHP in July 2019, based in Singapore.
As the Chief Commercial Officer at BHP, Vandita Pant is driven by the company's dedication to generating social value. She is enthusiastic about BHP's initiatives that promote inclusivity and diversity within the mining industry, and serves as the executive sponsor for racial diversity. Vandita also heads a task force aimed at expediting BHP's progress in enhancing the work environment for non-dominant racial groups.
Vandita was presented with the Asian Woman of Achievement Professions Award in the U.K. in 2017. This award recognizes the contribution of Asian women in Britain, both professionally and as role models within their communities.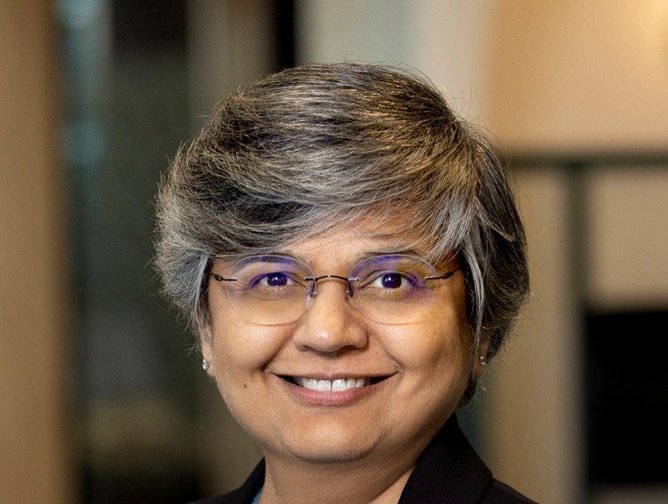 Noluthando Zulu is an Executive Associate at Anglo American, a multinational mining company headquartered in South Africa. As an Executive Associate, she supports the company's Executive Director of Group Human Resources and Corporate Affairs.
Zulu has over a decade of experience in the mining industry, and has worked in various roles at Anglo American, including as a Human Resources Manager and as an Executive Assistant to the CEO. She is passionate about advancing diversity, equity, and inclusion in the workplace, and is involved in several initiatives aimed at promoting these values within the mining industry.
Zulu has been recognized for her leadership and contributions to the mining industry. In 2021, she was named one of the "Top 100 Global Inspirational Women in Mining" by Women in Mining UK. In addition to her work at Anglo American, Zulu is also involved in various community development and educational initiatives, and serves as a mentor to young people in her community.
Elizabeth Gaines is an Australian executive who is currently the Chief Executive Officer (CEO) and Managing Director of Fortescue Metals Group, a global mining company headquartered in Western Australia. She was appointed as CEO in 2018, becoming the first woman to lead the company.
Under her leadership, Fortescue has achieved several significant milestones, including completing major expansion projects, reducing debt levels, and launching new sustainability initiatives. Gaines is also committed to advancing diversity and inclusion within the mining industry, and has implemented several programs aimed at promoting gender diversity and indigenous engagement within Fortescue.
Gaines has received several awards and accolades in recognition of her contributions to the mining industry. She was named "CEO of the Year" at the 2020 Australian Mining Prospect Awards, and has been included in the "Top 100 Women in Australian Business" by The Australian Financial Review multiple times.
4. Pamela Cook Ellemers - Principal Mineral Resource Manager, Canada for De Beers Group Technical & Sustainability
Pamela has worked in the mining industry for more than 30 years, starting in remote field camps in Northern Canada during the NWT diamond rush of the early 1990s. Throughout her career, she has held various leadership positions in exploration, laboratory services, technology development, and mineral resource management at the De Beers Group, working in Canada, South Africa, Australia, Brazil, Botswana, and India.
She has contributed to the discovery and/or assessment of eight kimberlite clusters in Canada, and has served as the De Beers Competent Person for Resources for six properties, including Gahcho Kué, Victor and Snap Lake Mines, as well as the Tango Extension, Attawapiskat, and Chidliak projects.
Sophie Bergeron was appointed Managing Director, Rio Tinto Iron and Titanium (RTIT) and Diamonds, in October 2022, after joining Rio Tinto in 2020. With a bachelor's degree in Mining Engineering from École Polytechnique de Montréal, Ms. Bergeron began her career in Northern Quebec over 20 years ago and has held various engineering and management positions throughout the Americas, from Nunavik in Northern Quebec to the Santa Cruz Province in Southern Argentina. Back in Quebec since December 2017, she was general manager of a mining complex before joining Rio Tinto.
She also served as a board member of the Québec Mining Association in 2018 and 2019, and currently serves on the NYSE Board of Directors as a non-executive director. Ms. Bergeron is a passionate manager with a commitment to Health, Safety, Environment, Communities, Innovation and Value Creation, Sophie is proud to contribute to a sustainable and responsible mining industry with Rio Tinto as Managing Director, RTIT and Diamonds and to bring her vision to foster a collaborative and responsible environment.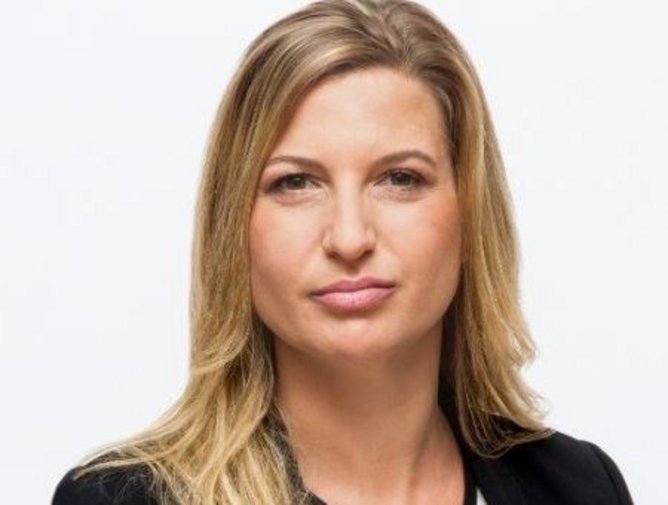 Maki began her career as a geologist and worked in exploration and mining operations for several years before transitioning to management roles. She joined Vale in 2003 and has since held several senior leadership positions, including Chief Operating Officer of Vale's North Atlantic operations and Executive Director of Base Metals.
Currently serving as a member of the Board of Directors, Jennifer Maki holds the positions of Chair of the Audit Committee at Franco-Nevada Corporation and Baytex Energy Corp. With a Bachelor of Commerce degree from Queen's University, she is also a CPA, Chartered Accountant, and holds the ICD.D designation from the Institute of Corporate Directors.
As the Executive Chair and Interim Chief Executive Officer of C2C Gold Corp, Janet Sheriff leverages her 25 years of experience in senior management roles within the industry. She has previously held leadership positions such as the CEO of Golden Predator Mining Corp and President of Tigris Uranium, now known as enCore Energy Corp.

She has effectively facilitated negotiations and implemented socio-economic and exploration agreements with indigenous governments by demonstrating a strong dedication to social responsibility and community engagement. Furthermore, she has introduced a variety of inventive initiatives that aim to encourage community participation in corporate projects.