Top 10 issues transforming the future of mining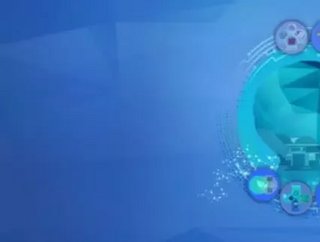 Now in its 13th year, Tracking the Trends 2021 takes a look at the mining sector and considerations for improvement as we lay the foundations for tomorr...
Deloittes's Tracking the Trends 2021 report looks beyond the pandemic and focusses on how the longer-term trends in the industry are impacted and what new trends are on the horizon.
2020 took the world by surprise. COVID-19 cut through most companies' best laid plans, forcing leaders across the mining sector to refine their strategic objectives, recommit to their stakeholders, and reset their priorities. 
 A central narrative emerged from this year's report, namely the issue of trust between the mining industry and its wider set of stakeholders.
Now in its 13th year, Deloitte's latest report shares its top 10 perspectives on what mining companies should consider to increase or rebuild trust among their ecosystem of stakeholders, from their investors and employees to the communities and societies where they operate.
10: Meeting demand for green and critical minerals...
The conversion to renewable energy and electrification are central to the world's clean energy future. The demand dynamics of mining are changing as a new range of commodities are sought. Miners need to plan strategically.
The conversion to renewable energy sources, accelerated adoption of electric vehicles (EVs), and general move toward increased electrification are all aspects of the global move toward the future of energy—which promises to drastically alter the demand dynamics of the mining industry. It also heralds new opportunities for miners and could reshape mining portfolios in the next few years. To position for success, however, miners likely need greater visibility into emerging demand drivers as well as regulatory support to diversify the supply chain for critical minerals.
09: On the road to zero harm...
Safety, always central to mining, can be enhanced by new technologies and data. Wearable devices can provide protection and data, but an integrated approach to their use is needed. Safety analytics can predict potential harm and offer the means to prevent it.
COVID-19 has highlighted that it is essential to maintaining employee and community trust. As a result, companies are now going beyond putting robust internal controls in place and are investing in intensive training. Many are also taking steps to move workers out of harm's way through the accelerated rollout of automation and robotics solutions.
To move the dial on safety outcomes, however, the industry should embrace a new generation of integrated and predictive systems. The spread of COVID-19 may have smoothed the way for wearables by making people more comfortable with tracking and tracing mechanisms.
08: Advancing the future of work...
Digital transformation makes a new type of leadership possible and necessary. Leaders need to provide vision and purpose, empower people to think afresh, and collaborate across boundaries. A new inclusive culture of trust and respect is important.
COVID-19 has caused a significant change in how many organizations approach and manage their operations. This has created an opportunity for miners to streamline the adoption of digital technologies and capabilities in line with the significant increase in remote working. There is a window of opportunity to accelerate digital transformation and advance the future of work. Never before have technologies and new ways of work been adopted as quickly. As we transition through the current crisis and move from responding to recovering and ultimately thriving in the "new normal," mining leaders have an opportunity to avoid falling back into conventional ways of working. Instead, they can chart a new path and embed recent changes sustainably by re-architecting work, adapting the mining workplace culture, and creating elevated workforce experiences.
07: The path towards integrated operations...
Technological advances make organizational integration possible. Many miners need to clean up their data and integrate it across the value chain. Processes and workplaces should be reconfigured and an appropriate leadership and team culture established.
Digital initiatives and investments in automation have not yielded consistent results across the board. While some companies have realized widespread progress, others have experienced only incremental change. These variable results have raised the question of how to improve outcomes. On examination, it is becoming clear that before businesses can better respond to external events and internal variabilities, they will likely need to improve integration across all their functions by ensuring that people throughout the organization are empowered to make the best decisions for the organization as a whole.
06: Creating an agile supply chain...
COVID-19 exposed supply chain and mining companies are now seeking to understand better their supply risks. More local sources are appealing, but the costs must be weighed and inventory management must also be examined.
Mining companies have long understood the imperative of devising a global supply chain to help them manage costs and enhance efficiency. It took COVID-19, however, to put supply chain risk squarely in the spotlight. As companies look toward the future and beyond the pandemic, it is becoming clear that they will increasingly need to take steps to uncover and mitigate supply chain risks by illuminating their extended supply network, creating alternate supply lines, and reevaluating their inventory strategies. Reducing supply chain risk is key to creating more predictable operations and building trust with investors.
05: ESG: Corporate governance adding to competitive advantage...
Governance has been neglected in ESG. But investors, customers, communities, and governments are now focusing on corporate behavior, human rights, ethics, diversity and changing social norms. Miners should step up.
In addressing their environmental, social, and governance (ESG) responsibilities, many companies have relegated governance to a backstage role. This opens the door to potential missteps that could result in a widening trust deficit and irreparable reputational damage, but if managed correctly, it could also create a competitive advantage for companies. To do this, mining companies should strengthen their governance processes, particularly around rapidly shifting issues that have only recently begun making their way onto corporate agendas. This includes their approach to issues such as human rights, ethical conduct, diversity, cybersecurity, and evolving social norms.
04: ESG: Working to overcome the social trust deficit...
High-profile disasters have tainted mining's image. Regaining social trust requires a collective effort. Miners should seek to create long-term socioeconomic benefits in communities. Sustainability is the new goal.
"Given the fundamental role mining companies play in countless communities around the world, it's time for them to make evidence-based decisions about which investments and programs are capable of imparting true social impact," says Andrew Lane, Energy, Resources & Industrials leader, Deloitte Africa.
03: ESG: Getting serious about decarbonisation...
Mining companies need to address decarbonization and meet their ESG commitments. Most need tools to improve their data on emissions throughout their supply chain and should work to benefit the communities in which they operate.
Amid growing demands to reduce their climate impacts, mining companies have begun to explore how to move beyond risk identification and mitigation to execute on their decarbonization agendas. This is a critical area as companies work to meet the environmental mandates associated with their environmental, social, and governance (ESG) commitments as well as win back the trust of investors. Here we outline several practices miners can use to think through the context in which decarbonization might make sense for their organizations so that they can clearly visualize their risks, optimize their strategies, and realize their opportunities.
02: M&A in an altered world...
Many mining companies lost investor trust in the last mining cycle, in part because of highly priced M&A transactions that failed to deliver. Miners should consider embracing ESG, create shareholder value, and use M&A strategically.
As mining companies seek to strengthen their portfolios and develop the commodities that can help power the energy transition, merger and acquisition (M&A) activity is picking up. To finance M&A deals however, miners should work to win back the trust they lost during the peak of the last cycle when numerous deals destroyed value rather than creating it. To win back investor confidence, companies may need to find new ways to deliver consistent shareholder returns; enhance their environmental, social, and governance (ESG) performance; and improve their capital and operational discipline.
01: Building resilience amid volatility...
After an extraordinary year, miners must prepare for the future. But which future? Deloitte sets out four different scenarios to help leaders respond to uncertainty and its impacts, by stress testing their strategies, ensuring resilience amid volatility.
To build a resilient organization, mining companies should embrace scenario planning as part of their strategic planning processes. Doing this effectively can position miners to better anticipate a range of global disruptors that could affect their organizations. To help companies on this path, Deloitte outline four divergent scenarios based on current trends and uncertainties: