Top 10 mining companies with ESG agendas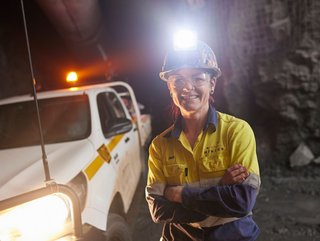 Mining companies have been increasingly focusing on enhancing their environmental, social and governance credentials - we take a look at the top 10
The mining and metals industry, often considered a villain in the context of environmental sustainability, is now seen as a critical part of the solution. Investors are realising just how integral ESG commitments are to long-term business strategies in preparing for the world's energy transition, safeguarding the future of the environment, and ensuring the well-being of communities around the world.
We take a look at the top 10 mining companies investing heavily into ESG policies.
10: Vale
Vale is a Brazilian mining company that is one of the largest producers of iron ore and nickel in the world.
Key elements of Vale's ESG agenda include commitment to acting on climate change, setting a target to achieve net zero emissions from its operations by 2050, with an interim target of 30% reduction by 2025. The company is also investing in renewable energy projects and low-emission technologies.
Vale also has implemented sustainable procurement, with its Sustainable Procurement Policy that aims to ensure that the company's suppliers adhere to the company's ESG standards, and to promote sustainable economic development.
Newcrest Mining is a leading gold and copper mining company based in Australia. It is one of the world's largest gold mining companies and also has mining operations in Indonesia, Canada, and Papua New Guinea.
Newcrest Mining has a comprehensive sustainability agenda that focuses on environmental management, social responsibility, and governance.
In terms of environmental management, the company has set goals to reduce its greenhouse gas emissions, energy consumption, and water usage. They also have programmes in place to manage the environmental impacts of their operations, such as rehabilitation of mined land and biodiversity conservation.
AngloGold Ashanti is a South African-based gold mining company that operates in several countries around the world.
AngloGold Ashanti is committed to responsible tailings management and has launched the Tailings Storage Facility (TSF) standard, which sets out the company's expectations for the design, construction, operation, and closure of TSFs.
The company is a member of the International Council on Mining and Metals (ICMM), which promotes sustainable mining practices, and publishes an annual sustainability report which provides information on their performance in these areas.

Polymetal International is a diversified mining company that operates in Russia and Kazakhstan.
The company continuously invests in the development of solar and wind power plants, and grid connections to ensure the procurement of electricity supplies with the lowest available carbon footprint. We also invest in water treatment facilities and the restoration of local biodiversity that may have been disturbed by our activities The company uses sustainability-linked financial instruments such as green loans and ESG-linked loans to ensure responsible financing, aligning capital with the company's strategy and strong ESG performance. Polymetal's lenders and investors can participate in our sustainability journey. The total amount of green loans stands at $680 million and comprises approximately 40% of total debt.
Kirkland Lake Gold is a Canadian-based gold mining company that operates in Canada and Australia. The company has a commitment to sustainability and has implemented ESG standards to ensure that it operates in a responsible and sustainable manner.
The company implements a Diversity, Equality and Inclusion Policy across the organisation and introducing policies and standards on Human Rights, Supplier Code of Conduct and Grievance Resolution. Further to this, Kirkland Lake Gold invests in local communities, with recent figures showing a total spend of $905 million in Ontario and Victoria (representing 76% of total expenditures), and the payment of $306 million in wages, most of which remained local. Carbon emission levels are well below industry averages.
5. Polyus
Polyus is a leading Russian gold mining company.
Polyus bases its approach to sustainability – represented by corporate standards, principles, reporting and goals – on a set of important globally recognised standards that are relevant to our corporate profile.
The most important and universal of these are the United Nations' Sustainable Development Goals (SDGs). As a business, Polyus recognise the importance of all 17 SDGs, but prioritise the eight areas on which the business has the greatest impact. The company has set specific targets within these goals, which can be found in its Sustainability Reporting.
Teck Resources Limited is a diversified natural resources company headquartered in Vancouver, British Columbia, that is engaged in mining and mineral development, including coal for the steelmaking industry, copper, zinc, and energy.
Teck Resources has a number of specific aims related to environmental, social, and governance (ESG) practices.
Environmentally, Teck aims to reduce its greenhouse gas emissions, minimise water usage and implement sustainable land management practices. The company also aims to improve energy efficiency and utilise more renewable energy sources.
Socially, Teck prioritises the health and safety of its employees and the communities in which it operates. The company aims to build strong relationships with local, indigenous communities, aiming to give back $100 million.
In terms of procurement, Teck prioritises the use of local goods and services, and works with suppliers and contractors that are based in the communities where Teck operates. This helps to support local businesses and create jobs in the community.
3. Gold Fields
Gold Fields is a South African gold mining company, and is one of the largest gold mining companies in the world, operating mines in South Africa, Ghana, Australia, and Peru.
In December 2021, the company published a comprehensive set of 2030 targets for its most material environmental, social and governance (ESG) priorities.
The targets included a commitment to reduce its Scope 1 and 2 carbon emissions by 30% on a net basis and by 50% on an absolute basis by 2030. As a signatory to the Paris Agreement on climate change, Gold Fields is committed to Net Zero carbon by 2050.
The company also set ambitious new goals for its water and environmental stewardship, the management of its tailing facilities and to creating value for its stakeholders, particularly host communities. For its employees, Gold Fields is seeking to further improve safety, health and wellbeing, and to achieve greater inclusion and diversity, by targeting a 30% female workforce by 2030.
2. Boliden
Boliden is a mining and smelting company based in Sweden. The company is primarily engaged in the exploration, mining, and smelting of copper, zinc, lead, gold, and silver.
The company has a particular focus on sustainability efforts, taking a circular approach to resource management. Boliden has created value from residual products for several years, investing in innovative solutions with a focus on extracting the maximum amount of metals possible from raw material, while also reducing the amount of waste deposited.
In terms of human rights, Boliden work continuously to implement the 10 principles of the UN Global Compact. The company's operations are located in countries in which the risk of human rights violations is generally low. Nevertheless, Boliden developed a commitment to indigenous peoples in 2021.
Coming in at number 1, Fortescue Metals Group (FMG) is an iron ore mining company based in Western Australia. The company is one of the largest iron ore producers in the world and operates mines and infrastructure in the Pilbara region of Western Australia.
Fortescue Metals Group has developed a Sustainability Financing Framework (the Framework), enabling the future issuance of Green and Social debt instruments that will support investments in eligible green and social projects.
The Framework reflects Fortescue's strong ongoing commitment to environmental, social and governance (ESG) leadership and aims to align the Company's funding policy with its sustainability strategy and climate change objectives, including reducing its absolute greenhouse gas emissions by 30% by 2030 and to achieve net-zero emissions by 2040.