Supply Chain & Operations
Top 10 Mining M&A Financial Advisers by Deal Value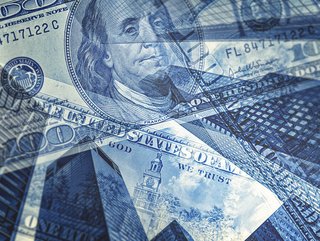 GlobalData unveils latest updates to its Mining M&A Financial League Tables, reporting 306 M&A deals worth $7.7bn in Q1
According to GlobalData's 'Global and Metals & Mining M&A Report Financial Adviser League Tables Q1 2022 report, a total of 306 M&A deals worth $7.7bn were announced in the sector during Q1 2022. Haywood Securities, Evans Dixon and Bank of America were the top three by volume, while AZB & Partners and Stikeman Elliott secured top spots in the Legal Advisers League Table. Scroll down to see the top 10 Financial Advisers by deal value.
10: The Penn Mutual Life Insurance Company
Penn Mutual Life Insurance Company closed one deal in the quarter. AM Best recently affirmed the Financial Strength Rating (FSR) of A+ (Superior) and the Long-Term Issuer Credit Ratings (Long-Term ICRs) of "aa-" (Superior) of company and its wholly owned subsidiaries.
Total Deal Value: $65mn
09: Haywood Securities
In ninth place in the deal value league is Haywood Securities, which closed two deals in the quarter, involving Nighthawk Gold Corp. (public offering) and Labrador Uranium (private placement). The investment firm marked its 40th anniversary last year.
Total deal value: $66mn
08: PI Financial Corp
PI Financial Corp closed one deal in the quarter. TMX Datalinx recently announced the leading independent investment dealer will deploy the TMX LOGICLY platform for its Investment Advisors and Portfolio Managers across Canada, which integrates powerful research capabilities, including AI-powered portfolio analysis, optimization, and trading analytics for ETFs, mutual funds, and stocks, into a web-based, portfolio management trading platform.
Total deal value: $70mn
07: RBC Capital Markets
RBC Capital Markets and PI Financial Corp were ranked in joint seventh place. RBC Capital Markets closed one deal in the quarter and its expertise spans global investment banking, global markets, corporate banking, sustainable finance, US Municipal Finance, and Research.
Total deal value: $70mn
06: Minvisory Corp
The next two entries were tied in fifth position. Minvisory Corp, which also closed one deal, combines expert analysis with strategic planning and risk management.
Total deal value: $135mn
05: Eight Capital
Eight Capital's transactions include GoGold Silver and Gold (co-manager for a bought public offering); Financial Adviser to Mountain Province Diamonds in connection with its junior credit facility; Joint Bookrunner and co-lead underwriter for Osiko Gold Royalties; and co-manager for a bought private placement involving Talisker Resources. In all, it recorded nine transactions in the quarter.
Total deal value: $135mn
04: TD Securities
In fourth place in the deals value rankings is TD Securities. TD Bank Group was recently honoured for innovation in AI through the 2022 Artificial Intelligence Excellence Awards, a program established by the Business Intelligence Group recognising organizations, products and people who are using AI to solve problems.
Total deal value: $207mn
03: UBS
The following three entries are all joint first in GlobalData's rankings.
UBS chalked up a net profit of $2.1bn in Q1, with operating income jumping 28%, fuelled by rising interest in sustainability and the current macroeconomic and geopolitical situaiton. It saw $8bn commitments into private markets from wealth management clients, who benefit from "our scale to receive institutional-like access and pricing".
Total deal value: $1,100mn
02: Citi
Citi revenues soared to $19.2bn in Q1, achieving a net income of $4.3bn. Fee growth, trade loans and cross-border transactions, buoyed by higher rates, led to year over year revenue growth of 18% and Securities Services also performed well, with revenue up 6%. Fixed Income Markets revenues of $4.3bndecreased 1%, as strong client engagement in FX, commodities, and rates was offset by less activity in spread products.
Total deal value: $1,100mn
01: Bank of America
Bank of American recorded a net income of $7.1bn in Q1. Total client balances rose $234bn, or 7%, to $3.7trn, driven by net client flows and higher market valuations. The bank is reportedly bullish on the outlook of mining exchange traded funds, due to increased policy focus, geopolitical catalysts, and scarcity amid a global energy transition.
Total deal value: $1,100mn