Top 10: Safest Mining Companies to Work For in Australia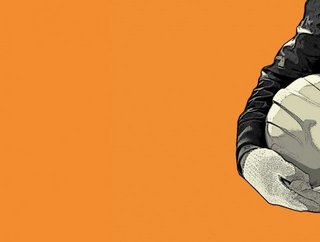 Mining is one of the top ranking industries in Australia. The sector is one of the biggest contributors to the economy, fetching billions of dollars...
Mining is one of the top ranking industries in Australia. The sector is one of the biggest contributors to the economy, fetching billions of dollars in export income and supplying the employment of over 750,000 Australians. However, unlike your typical 9-5, mining is an inherently dangerous profession.
The occupational risks include cave-ins, explosions and unseeable threats like carbon monoxide and methane gas. Although mining will always carry risks, companies in Australia are striving to make it safer for employees.
According to the Mine safety and Health Administration (MSHA), preliminary fatality and injury rate data for the first three quarters of 2013 were .0112 and 2.45, respectively, below the rates for the same period in 2012, which marked the lowest such rates recorded in a calendar year in mining history.
Through new technologies and a revitalized approach to health and safety, these are the top 10 safest mining companies to work for in Australia.
10. MMG Limited
Headquartered in Melbourne, Australia, MMG Limited is one of the biggest advocates of health and safety within the Australian mining industry. The mid-tier global resources company, which explores, develops and mines base metals around the world, focuses on empowering employees to hold safety as a core value.
MMG strives to maintain processes in identifying hazards and controlling risks as well as reducing and eliminating unsafe behaviors. The company also works to implement thorough investigation of all incidents and seeks continuous improvements in systems and operational practices.
Spotlight: In 2011, the company's Mines Rescue Team finished second overall in the Chamber of Minerals and Energy's annual Underground Mines Rescue Competition.
Cliffs Natural Resources is an international mining and natural resources company committed to the exploration and production of iron ore with two mining complexes in Western Australia (Koolyanobbing Operation and Cockatoo Island Project).
The company's approach to safety is based on behavioral science and works to identify, analyze and track behavior for correction. Cliff implements a health and safety plan for each mining site comprised of more than 30 internal safety standards as well as emergency response standards that are applicable company-wide.
Spotlight: In 2013, Cliff Natural Resources launched a safety portal for all safety-related data, including incidents and details regarding corrective actions.
8. Gold Fields
Gold Fields' motto, "if we cannot mine safely, we will not mine" is a testament to its dedication to safety. The company strives to provide the workplace and working practices that are conducive to the long-term, holistic well-being of its employees and contractors. To do so, Gold Fields has implemented one of the stricter strategies for health and safety among the industry, which includes the following key elements: occupational health, hygiene and medicine, employee wellness, community health and wellbeing, safety, structures and resourcing, and reporting.
In addition, Gold Fields has established an innovative wellness program (23 Hours in the Life of a Gold Fields Employee) to motivate and keep employees productive and healthy.
Spotlight: Gold Fields' Australian operations have introduced the Vital Behaviors safety program. The program uses real situations that did or could have resulted in an injury to identify vital behaviors and multiple ways to influence others that will lead to the Company's target of "Eliminating Recordable Injuries." Gold Fields Australia's operations continue to record no fatalities. 
7. BHP Billiton
BHP Billiton is one of the safest mining companies to work for in Australia. The company's high safety rating is achieved by implementing stringent safety guidelines and programs committed to phasing out accidents, injuries and deaths. By identifying and assessing group-wide safety risks that have the potential to cause fatalities, safety risk controls are implemented to effectively control the risk and prevent fatalities.
Spotlight: Safety is such a vital part of the company's vision that it created its own Health, Safety, Environment and Community (HSEC) Award, recognizing employees who have achieved outstanding safety results through projects that contribute to the Company's sustainability objective.
AngloGold Ashanti prides itself on being an employer of choice in Australia and the company believes ensuring the health and safety of employees is vital to obtaining that title. The company is committed to creating the safest possible working environment for employees as well as addressing existing and legacy health issues. The goal is to create a mining company that is free of occupational injury and illness
In 2008, the company launched a safety transformation program aimed at reducing its all injury frequency rate to less than nine per million hours worked. The framework of the program included engaging employees; building the right system; and managing risk effectively.
Spotlight: The initiatives have led to significant progress in improving safety and health performance, sustaining a 50 percent reduction in occupational fatalities.
5. Rio Tinto
Rio Tinto has established itself as one of the largest mining companies in the world by creating a clear vision for its success. That same vision is applied to how the company approaches safety. Rio is working to build a zero harm culture where safety is not about numbers but rather about its people. By focusing on injury reduction, elimination of fatalities and catastrophic risk management, Rio Tinto has built a positive safety culture in all parts of its organization.
Spotlight: Over the last five years, Rio Tinto was able to reduce its all injury frequency rate (AIFR) by 20 percent, dropping down to 0.65.
4. Barrick Gold
As the world's pre-eminent gold company, Barrick knows a thing or two about safety. The company employs a wide-range of key safety programs and activities including systems and policies, training for all employees, special training for emergency response teams, performance measurement, risk assessment processes, and recognition programs aimed at celebrating safety achievements.
Barrick's approach to safety and health management identifies nine elements for building a safe workplace and safety culture. They include:
• Leadership and personal commitment
• Training and competence
• Risk management
• Operational controls and procedures
• Health and wellness
• Contractor controls
• Incident investigation
• Emergency preparedness
• Performance measurement and assessment
Spotlight: In 2012, Barrick Gold was able to reduce its recordable incidents by 65 percent. 
Thiess is one of, if not, the largest and most proficient mining contractors in the world with 24 mine sites across six countries. The company has worked with every major resources company in Australia including delivering long-term mining services. While the company continues to grow, its commitment to achieving its objective 'everyone safe everyday' remains its highest priority. 
Through attitude, discipline, thoroughness in methodology, safe management of people and equipment, Thiess is striving to prevent hazards and control risks throughout its entire organization. By being intentional, practical and committed every day, Thiess strives to achieve a safe working environment and culture for all its employees.
Spotlight: Earlier this year, Thiess won the coveted Stevie Award for its Safety Transformation Program at the 11th Annual International Business Awards, which is the world's premier business recognition program.
When it comes to safety in the workplace, you can't get any safer than Anglo American. The company boasts one of the highest safety ratings in the industry and continues to impress by churning out new and innovative safety programs. Although mining will always carry risks, Anglo American is striving towards a future where that never means serious injury or loss of life.
Building upon an idea that's at the foundation of its approach to occupational health, Anglo American is striving for zero harm. The company's efforts are guided by three principles:
Beliving that all occupational illnesses are preventable.
Learning by assessing and monitoring exposure and surveillance of occupational disease incidence in order to prevent further harm.
Applying common, simple and non-negotiable standards throughout Anglo American.
Anglo American remains resilient in its quest for zero harm in the workplace and will continue to create and implement new ideas and programs to reach that goal.
Spotlight: In 2013, Anglo American reduced its frequency of lost-time injuries by 16 percent.
Newmont Mining is a catalyst for safer standards and procedures in the mining industry. Along with being one of the largest mining companies in the world, Newmont is also one of the biggest at emphasizing safety. So much so, visitors at the company's Colorado headquarters must view a safety video before coming onsite.
For Newmont, safety is more than just a protocol; it encompasses every facet of their business. The company, which envisions creating an injury-and illness-free workplace, has implemented various programs to ensure all employees are up-to-date on safety precautions as well as thoroughly trained. In 2013, Newmont had the safest performance among member companies in the International Council of Mining and Metals (ICMM). The company was also able to reduce its serious injuries by 60 percent in 2013, compared to 2012.  
Spotlight: Earlier this year, Newmont's CEO Gary Goldberg received the Daniel C. Jackling Award for his continuous focus on safety and contributions to technical progress in the fields of mining, geology and geophysics.