Supply Chain & Operations
$4.8bn deal signed for acquisition of Yamana Gold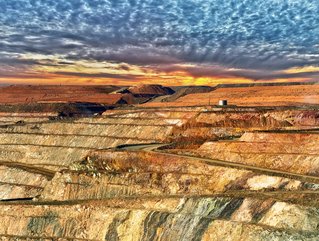 Pan American and Agnico have now signed a $4.8bn deal, in their agreement to acquire the Canadian mining company Yamana Gold
The two mining giants Agnico Eagle Mines and Pan American Silver have signed a $4.8bn deal, as part of their agreement to acquire the Canadian company Yamana Gold. The deal is a cash and shares transaction, and the agreed arrangement has now been signed by Yamana.
Following on from this deal, Yamana has agreed to provide Gold Fields with a $300mn termination fee, which has now waived its right to match this rival acquisition bid.
The details of the Yamana Gold takeover bid
This joint unsolicited takeover saw Yamana Gold valued at $5.02 per share.
The offer comprises $1bn cash, plus 153.5 million Pan American Silver shares, and 36.1 million Agnico Eagle shares.
Gold Fields' all-stock deal, which was originally signed in May 2022, saw Gold Fields offer a bid worth $5bn.
However, following the announcement of the deal, Gold Fields' share price dropped by 20%, and the prices of gold weakened considerably. As a result, the appeal of the offer was lessened significantly.
So, according to the Reuters' report, it was the cash element of the bid from Agnico and Pan American that made their offer more desirable.
A meeting is set to take place for the Yamana shareholders' on the 21st of November, during which it is expected that the Yamana board will recommend to the shareholders that they vote against Gold Fields offer.
Then, if this does occur, Gold Fields will be granted a $300mn termination fee, as stipulated under the agreement.
In a statement released by Gold Fields, the company expressed its disappointment with the situation.
"Gold Fields is disappointed by this outcome, and continues to believe that the Transaction was a financially and strategically superior offer for shareholders of both Gold Fields and Yamana."
"Nonetheless, following Yamana's change in recommendation, Gold Fields believes the most disciplined and prudent course of action to maximise Gold Fields' shareholder value is to terminate the arrangement agreement. Gold Fields and its shareholders will now benefit from the termination fee."