Supply Chain & Operations
MC Mining appoints new Non-Executive Directors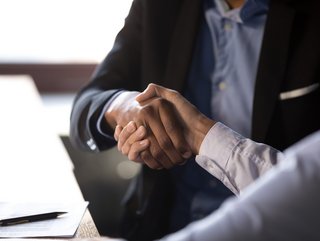 The company is welcoming the appointment of two, new Non-Executive Directors
MC Mining, a coal exploration, development, and mining company listed on the JSE, has appointed Yi Christine He as a Non-Executive Director.
MC Mining Limited (MC Mining or the Company) has announced changes to its board of directors.
Appointment of Yi Christine He as a Non-Executive Director
Yi (Christine) He has been appointed as a Non-Executive Director of MC Mining with immediate effect. With over 20 years of senior management experience, Ms. He has a Bachelor's degree in English Literature from Sichuan University and extensive commercial expertise in financing, developing, and executing large construction and mining projects. Ms. He is also the Managing Director and ultimate beneficial owner of Dendocept (Pty) Ltd, a shareholder that holds 7.1% of the company's shares, and holds an additional 2.2% in her personal capacity. She joins the Board as a shareholder nominee of the Dendocept Consortium, which collectively holds 23.9% of MC Mining's issued share capital, equivalent to 95,357,454 shares.
Appointment of Julian Hoskin as Independent Non-Executive Director
Julian Hoskin has been appointed as an Independent Non-Executive Director of the Company with immediate effect. Mr. Hoskin is a qualified Mining Engineer who holds a Master of Applied Science (Mining Geomechanics) and a master's degree in Business Administration. He has 38 years of professional engineering experience, including exposure to resource evaluation and project delivery, as well as managing mining operations, and constructing metallurgical and thermal coal mines, and ports. Mr. Hoskin has a proven track record of developing numerous mining projects in Australia, driving them up the value curve from exploration to feasibility stage, and ultimately overseeing the construction of coal mines. He has extensive mine management experience and has also optimized established mines, ensuring improved returns for stakeholders.
Resignation of Non-Executive Director, Mr Junchao Liu
MC Mining announces the resignation of Haohua Energy International (Hong Kong) Co. Ltd's shareholder representative director, Mr Junchao Liu, with immediate effect. Mr Liu has served on the board since December 2021.
Speaking on the changes to the Board of Directors, Nhlanhla Nene, Chairman of MC Mining, commented: "On behalf of the Board and shareholders, I would like to thank Mr Liu for his contribution to MC Mining. Mr Liu worked with MC Mining for many years on behalf of HEI prior to his appointment as a director and has been involved in transforming the Company to a position where the execution planning for the construction of our flagship Makhado hard coking coal project is at an advanced stage. "I am delighted to welcome the new directors and look forward to their contributions toward MC Mining achieving its objectives and vision. Their combined expertise will assist in the development of the Makhado project, the three Greater Soutpansberg Projects, and delivering further shareholder value from the Company's operating Uitkomst Colliery and Vele Aluwani Colliery."