Whitehaven Coal revises FY23 guidance due to La Niña impact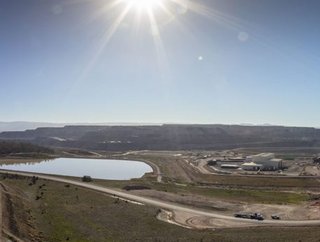 Whitehaven Coal says that production at its open cut mine operations in NSW have been impacted by rain and flooding in September 2022
Whitehaven Coal has said that regional and localised flooding impacts arising from the continuing La Niña phenomenon has hampered production at its open cut mine operations, which may in turn affect the company's financial performance for the year.
Australian coal mining hit by floods
In a statement to shareholders, the company said that ROM production was lower than planned across all three of its open cut mines, primarily as a result of disruption caused by rain and flooding impacts in September 2022. Access and haulage roads continue to be impacted, it added, pointing out that the wet weather has persisted into November with soil moisture profiles, dams and river systems at capacity in the Gunnedah Basin.
However, the company added that its operations have not experienced onsite flooding and has maintained a level of production continuity by transporting people to sites via helicopter to overcome the flooding-related access issues.
"While mine sequencing plans provide opportunities to lift volumes throughout the year, recent rain and flooding events continue to drag on ROM production, predominantly at Maules Creek and Tarrawonga open cut mines," the statement added.
"Whitehaven has moderated its expectation for FY23 ROM coal production from its open cut mines given current and possible projected impacts of weather and ongoing labour constraints," it continued, adding that it has upgraded its guidance for Narrabri following a stronger than anticipated performance.
The company said that its revised managed ROM coal production for FY23 was now 19.0 – 20.4 Mt compared to its previous guidance of 20.0 – 22.0 Mt. It said that its Maules Creek operations would now produce 10.3 – 11.0 Mt, while Narrabri would be 5.6 – 6.0 Mt. Gunnedah O/C would be 3.1 – 3.4 Mt.
Climate impact on coal mining
Located in New South Wales, the Gunnedah Basin is home to Whitehaven's Tarrawonga, Rocglen and Sunnyside mines. The company operates the Gunnedah Coal Handling and Preparation Plant and train load out facility to support its open cut mines in the Basin.
The CHPP receives high quality coal from the mines and then processes it, treats it, and then transports it via rail for exporting to customers.
The Narrabi mine is Whitehaven's only underground operation and employs about 500 people. It is approved to produce 11m tonnes per annum of high-quality thermal coal until 2031.
Maules Creek is the company's newest and largest coal mine, having been in operation since 2015. It is expected to deliver AU$2.4bn in royalties in the first 21 years of its production and has coal reserves to support 40 years of production.
New South Wales is Australia's most populous state and is home to several of Whitehaven's mines. The state has been hit by severe floods in recent months due to heavy rain from the La Niña weather phenomenon. It refers to the periodic cooling of ocean surface temperatures in the central and east-central equatorial Pacific. Strong trade winds blow west across the Pacific, pushing warm surface water towards Asia and the seas north of Australia, resulting in higher-than-normal rainfall across the north-east of the country.
The weather pattern is predicted to end in early 2023, Australia's Bureau of Meteorology has said.