Supply Chain & Operations
Anglo appoints Magali Anderson as nonexec director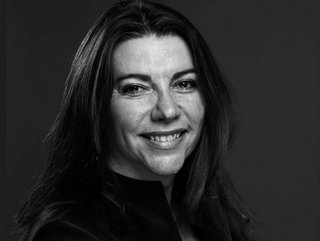 Magali Anderson is Chief Sustainability and Innovation Officer of Holcim and will be joining Anglo American next month
Magali Anderson has been appointed as a non-executive director and a member of the Board Sustainability Committee at Anglo American, starting from April 1
Magali currently serves as the Chief Sustainability and Innovation Officer of Holcim Group, a Swiss-based global building materials firm, where she is also a member of the executive committee.

With extensive experience in various operational, commercial, and business transformation leadership roles in the oil and gas industry, Magali joined Holcim in 2016 to lead safety and health. She is known for advocating responsible business practices and driving innovation to tackle sustainability challenges.

Commenting on the appointment, Stuart Chambers, Chairman of Anglo American, said: "Magali brings highly relevant experience from her career in capital intensive industries and a deep understanding of sustainability in its broadest sense. As a champion for responsible business practices and the opportunities for innovation to solve the greatest sustainability challenges, we look forward to welcoming Magali to the Board."
Magali Anderson serves on the advisory boards of Business for Nature, the MIT Climate and Sustainability Consortium, the World Green Building Council and the 50L Home Coalition on water efficiency.