Supply Chain & Operations
Aya Moroccan subsidiary seals US$100m financing for Zgounder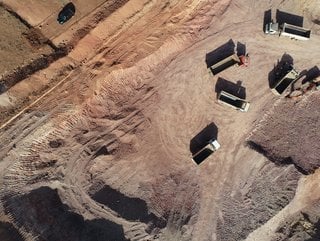 EBRD and Climate Investment Funds to provide debt financing package for expansion of Morocco's second-most important silver mine
Aya Gold and Silver has said that its subsidiary, Zgounder Millennium Silver Mining has secured a US$100m debt financing package to support expansion of the Zgounder Silver Project in Morocco.
Mining in Morocco: infrastructure and climate initiatives
Aya said that the European Bank for Reconstruction and Development (EBRD) has received final board approval to provide a Senior Debt Facility of US$92m, while the Climate Investment Funds, through its Clean Technology Fund (CTF) is providing a US$8m tranche, pari-passu with the EBRD.
It added that the customary documentation is expected to be finalised over the coming weeks.
"We are thrilled to be partnering with the EBRD, who is highly committed to both Morocco and development of the Zgounder Silver Mine. The infrastructure build-out will serve as a regional catalyst, bringing additional investment, local jobs and procurement, and an array of social and environmental initiatives that benefit both the government of the Kingdom of Morocco and local communities," said Benoit La Salle, President & CEO of Aya. "We have secured a financing package on terms that are competitive and protect the upside for all stakeholders, while adhering to and promoting the ESG priorities that are part of our founding values. The financing process has been a team effort and represents a key milestone for delivering our expansion plan on time and within budget."
The terms of the loan agreement include a CTF interest rate reduction following the achievement of three ESG and operational milestones, the statement added. These are: a Task Force on Climate-related Financial Disclosures (TCFD) report disclosed by the end of 2023; Investment completion by the end of 2024; and reaching advanced maturity on the TCFD Climate Governance and Strategy recommendation.
The loan agreement has a six-year maturity, with a two-year principal grace period and a 24-month availability period.
Silver mining commercial production
Located in the central Anti-Atlas Mountains, Zgounder is the second most important silver mine in Morocco after the Imiter Mine. Commercial production was reached in January 2019 and a 2,700tpd expansion feasibility study was delivered in February 2022 that, supported by a high-grade reserve estimate, confirmed strong economics for quadrupling post-expansion production to 6.8m oz Ag, the company said.
The mine is approximately 260km east of Agadir, within the Proterozoic Siroua Massif of the Anti-Atlas range.