MICA funds SightPower to transform mine shaft inspections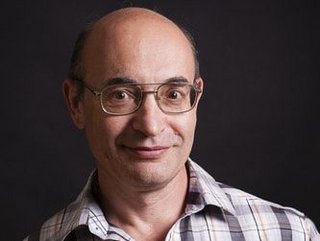 Borys Vorobyov, CEO of SightPower
SightPower has announced the award of CA$612,000 funding from the Mining Innovation Commercialisation Accelerator to develop an AI-based inspection system
MICA, the Canadian national network of innovation for mining, serves as a catalyst to bridge the gap between innovation and commercialisation within the mining sector. With a focus on both domestic and global impact, MICA facilitates collaboration between public and private sector investments to drive advancements that yield tangible benefits for the mining industry and the Canadian economy.
SightPower has positioned itself as an innovator enabling the digital transformation of mining enterprises through its technology solutions. At the core of their offering is the Digital Mine platform, a versatile tool that seamlessly integrates mining data, regardless of format. This adaptability empowers mining operators to interface with legacy products, comply with workflows, and integrate data exchange with monitoring and fleet management systems, all while harmonising with ERP systems.
The Digital Mine platform further facilitates the creation of a dynamic digital twin for mine sites. This empowers mine operators with real-time insights, enhancing mine design, resource management, and mineshaft operations for underground mines. The platform's versatility extends to optimising mine-to-mill solutions, contributing to a more streamlined and efficient mining operation.
Mine shaft inspections to revolutionise industry standards
Consistent operation of mine shafts is pivotal for safe and uninterrupted material flow. Recognising this critical need, SightPower's project, backed by MICA, introduces an innovative solution for mineshaft inspections that promises to revolutionise industry standards. Traditional visual inspections, which require mine shafts to be stopped for 4-12 hours weekly, fall short due to their ineffectiveness, unreliability, and the safety risks posed to inspection teams. In response, SightPower is engineering an ingenious hardware-software technology that automates the mine shaft inspection process. This technology leverages a combination of a laser scanner and high-resolution camera to capture essential data, which is then integrated into SightPower's digital mine platform. The outcome is a digital twin of the mine shaft, powered by AI-driven analysis.
Unlike manual inspections that are prone to errors and risks, SightPower's automated shaft monitoring system boasts unparalleled accuracy and reliability. By reducing the potential for accidents, this cutting-edge technology profoundly enhances safety and efficiency in mining operations. Moreover, the system ensures nearly continuous shaft availability, directly translating into increased operational time and production efficiency, yielding substantial financial gains.
"We are very encouraged to support SightPower's Automated Mine Shaft Inspection technology which may significantly improve operational capabilities and increase safety of underground mining operations," said Chamirai Nyabeze, Network Director at MICA.
Borys Vorobyov, CEO of SightPower, acknowledged the pivotal role played by MICA's funding. "MICA support creates the unique opportunity to combine nowadays data collection capabilities with a concept and the technology of digital twinning and AI-based data analysis. This combination for mineshaft operational support is a revolutionary step for the whole industry. We are delighted to team with MICA and MICA members to make this technology available for any underground mine in and outside Canada."