BHP urges nations against protectionism of critical minerals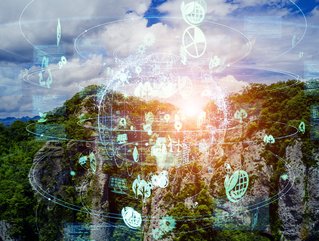 Mike Henry's advice comes at a critical time when nations and industries are rushing to meet ambitious emission reduction goals
As competition for lithium and other rare earth materials heats up, the CEO of BHP advises nations to refrain from protecting critical minerals
The Chief Executive Officer of BHP Group Ltd., the world's biggest mining company, Mike Henry, warns that too much government intervention in global critical minerals supply chains could undermine climate change efforts.
Speaking during the World Mining Congress in Brisbane on Tuesday, Henry said it was "understandable" that nations were scrambling to secure domestic supply of the metals needed in renewable energy and electric vehicles but warned against an excessively domestic focus and over-reliance on the "sugar hit" of state-provided subsidies.
He added that "governments striving to secure their own critical mineral supplies must ensure they don't undermine the outcome the world needs to achieve – where in fact a combination of pragmatic international cooperation and competition can jointly accelerate the energy transition."
Mike Henry's advice comes at a critical time when nations and industries are rushing to meet ambitious emission reduction goals, and global competition for minerals such as lithium, nickel, cobalt, and other rare earth materials continues strongly.
Critical mineral protectionism: who's culpable?
Although the BHP chief executive didn't specifically criticise or mention America's Inflation Reduction Act, it could be seen as an example. This act was legislated last year with about US$400bn earmarked for clean energy subsidies. Besides that, the US has built critical mineral supply chains that exclude China through partnerships with allies, such as key miners like Australia, Canada, the UK, and others.
While Henry didn't explicitly criticise these efforts in his speech, he said any moves to mimic the new law in a smaller country like Australia would be "a losing proposition," adding that "what governments here should focus on are those things within their control to make investment fundamentally more attractive."
When speaking to reporters after his speech at the world mining conference, Mr. Henry also urged the Chinese government to provide more support for the struggling housing market, a major driver of steel demand, acknowledging recent economic data from the nation was "a little patchy."
"We do think there's room for a little bit more policy that is supportive of housing and housing new starts," he told reporters after the speech. Still, he remained optimistic about the outlook for steel and iron ore demand, saying: "Our expectation remains that the second half will be stronger than the first."
Protectionism of critical minerals can disrupt global trade, as limiting access to certain countries can create an uneven playing field and pressure other countries that rely on imported minerals for their production processes. This has the potential to lead to disputes between nations that cause further disruption in global supply chains and ultimately slow down efforts to fight climate change.
Therefore, countries would do well to work together to ensure that access to critical minerals is not hindered by protectionism. Doing this can hopefully ensure a reliable supply of critical minerals and support the transition to a low-carbon future.