BHRSC: water pollution as human rights concern in mining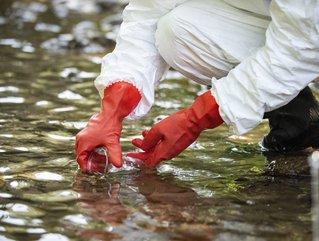 The report published on the 7th of June reveals that "water intensity of mining operations continues to threaten communities."
Mining companies set to face allegations of human rights abuses due to water pollution and environmental impacts affecting the clean energy transition
Recent research by the Business & Human Rights Resource Centre shows that 26% of human rights abuse allegations against companies mining critical transition minerals in 2022 are related to water pollution or access to clean water, while 36% of the complaints are related to environmental impacts, the same as in 2021.
The report published on the 7th of June reveals that "water intensity of mining operations continues to threaten communities." Speaking on the report, Heidi Hautala, Vice-President of the European Parliament, asserts that "the conditions of supply of key minerals for the energy transition must be fairer if we are to scale up renewable energy capacities at the speed required to avoid global climate catastrophe." Adding that it must not come at the cost of human rights.
500+ allegations of human rights abuse linked to extracting critical minerals needed to reach net zero
For many mining experts, concerns about human rights abuses and ethical procurement practices have long been on the rise — in fact, such considerations are now widely seen as essential components of any successful venture into the world of transition minerals. Unfortunately, many allegations involving forced labour, environmental contamination, unprecedented levels of exploitation, and other violations continue to surface despite legislative efforts to ensure corporate accountability.
Granted, the demand for transition minerals (e.g., lithium, nickel, cobalt, manganese, and graphite) will skyrocket over the next decade because of their use in electric vehicle manufacturing and other industries. However, this growing global demand has brought an unprecedented phenomenon of human rights abuse and unethical sourcing practices, which is a cause for significant concern among experts worldwide.
Mining companies must respect human rights and the concerns of host communities
The report brings an essential concern for mining communities to the fore: access to clean water. An example is Brazil's Yanomami territory, where infant mortality jumped by 16% last year because of mercury-contaminated waters and environmental degradation in the Amazon rainforest. This has negatively impacted the communities and profoundly affects the people's health and quality of life.
The Business & Human Rights Resource Centre report also revealed that three-quarters of physical attacks recorded against human rights defenders from January 2015 to March 2023 were against climate, land, and environmental defenders. Showing that human rights defenders (HRDs) are at greatest risk in sectors associated with natural resources, such as mining, agribusiness, oil, gas, coal, logging, and hydropower.
Considering the need for transition minerals to meet climate goals, the spate of attacks linked to mining is particularly concerning - and may worsen if current trends persist.
Therefore, to address this issue, the BHRSC recommends that investors and companies conduct robust human rights and environmental due diligence to identify and mitigate risks to defenders and commit to remedy when impacts have already occurred.
This would mean ensuring respect for HRDs and establishing a policy to respect indigenous peoples' rights, including zero tolerance for attacks and threats. Engaging in consultation with communities, workers, and HRDs; conducting substantial human rights and environmental due diligence to ensure access to remedy for people harmed by business activities.
Undoubtedly, transition minerals are critical to the global economy for clean and green technologies, but we must not develop them at the cost of human rights.