Blockstream raises $125m to expand mining operations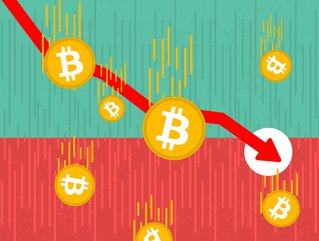 Blockstream has announced raising USD $125 million in convertible note and secured loan financing to expand its institutional bitcoin mining efforts
The news follows Blockstream's August 2021 $210m Series B capital raise, which was utilised to build several enterprise-class mining facilities with capacity for institutional hosting customers, and to strengthen Blockstream's vertical integration with the acquisition of Spondoolies to design and manufacture Blockstream's own ASIC and enterprise miner.
Building on strong year-on-year revenue growth for 2022, Blockstream will use the new capital raised, including its first debt financing, to expand mining facilities in order to meet the strong demand for its institutional hosting services. Demand for Blockstream's hosting services remains high due to the company's strong track record and substantial scale, coupled with an industry-wide shortage of available power capacity.
Hosting has remained a resilient market segment as compared with "prop" miners (and their lenders) who have been more directly exposed to bitcoin price volatility and compressed margins.
With over 500 Megawatts in its development pipeline, Blockstream is one of the world's largest bitcoin mining operators. Blockstream will also expand its renewable energy mining products, and continue developing its own bitcoin miner - the first institutional-grade bitcoin miner purpose-built to scale.
"This fundraise allows us to accelerate the YoY revenue growth we created with our 2021 Series B and continue to build infrastructure for the future Bitcoin economy," said Blockstream President & CFO, Erik Svenson. "We remain focused on reducing risk for institutional bitcoin miners and enabling enterprise users to build high-value use cases on the most secure, robust, and scalable blockchain in the world - Bitcoin."
Recent events in the broader cryptocurrency industry underscore the value and importance of the work Blockstream is doing in both blockchain development and bitcoin mining.