Top 10 technologies and strategies in mining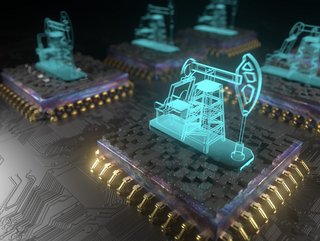 New McKinsey research identifies how deployment of new technologies can increase throughput, raise safety and reduce costs
Miners should think holistically - keeping in mind all use cases and as long-term benefits and capabilities - and accelerate the deployment of technology to increase throughput and reduce cost to expand the reserve base, according to recent McKinsey research.
Its work with more than 100 assets across commodities and geographies found an integrated, execution-focused approach can help miners capture 5-15% improvement in EBITDA. Here are 10 key technologies and strategies for companies to embrace.
10: A holistic approach to technology
Miners should move from piecemeal solutions adding incremental value to holistic thinking around the next generation of technology solutions to access reserves faster, at a lower cost, and with a lower environmental footprint. Deploy solutions at scale to improve productivity and reduce cost. Improved EDITDA can be achieved through improvement in KPIs for reducing average site costs, reducing fuel consumption, and boosting throughput.
09: Importance of technology collaboration
Collaborate with others in the ecosystem (start-ups and value chain) and launch ventures to take stakes and form partnerships. There are three priority areas:
Reliability and flexibility. Players in the mining ecosystem need to ensure availability of raw material as required by customers and the market, in a way that can be adjusted up or down depending on market demand or local restrictions.
Traceability and neutrality. Many companies and financiers have made it an imperative to report products' environmental footprint across the value chain and to take steps to reduce their carbon footprint.
Innovation. Players can collaborate to introduce innovations that reduce costs across the value chain. For example, BHP has collaborated extensively to foster technological pathways that facilitate decarbonisation.
08: Attract and foster digital talent
Digital talent is in demand everywhere. As companies find they need to deploy more digital and analytics solutions, they also need to find and retain digital talent. However, it's no secret that miners are typically not employers of choice for digital natives. Consequently, miners should consider updating traditional methods of finding and retaining talent to support their requirement for employees with new skill sets and values.
07: Develop blockchain
Many mining companies are taking the lead in deploying new technologies, such as blockchain for provenance and carbon-emissions tracking.
For instance, Tracr, the blockchain platform originally launched by De Beers, aims one day to track almost every natural diamond from the mine to the retail counter.
Meanwhile, MineHub and IBM have announced a partnership to use blockchain technology to help improve operational efficiencies, logistics, and financing and to reduce costs in the high-value mineral concentrates supply chain from mine to end buyer.
06: Predictive asset maintenance
The five common maintenance approaches are: reactive, preventative, condition-based, predictive and prescriptive. Predictive maintenance advances the condition-based approach further by using model-based anomaly detection, incorporating the online collation of sensing data and data analytics to predict machine reliability.
Collecting data from IoT sensors helps mining companies understand the condition of every asset in real time, helping predict failure times and use condition-based maintenance to reduce costs, increase utilisation and extend asset life.
05: Autonomous trucks
Autonomous trucks introduced by some miners are technology-powered mining advances that have made workers safer while reducing fuel usage by 10-15% - thus improving environmental performance by 13% while making sites and local areas less hazardous.
In the year to May 2022, the number of autonomous haul trucks in operation globally rose from 769 to 1,068, according to GlobalData. Australia has the largest number of autonomous haul trucks in operations with 706 across 25 mines, while Caterpillar and Komatsu are the two main suppliers of autonomous vehicles, accounting for 86.5% market share.
04: IIoT sensors
In one scenario, a metal mine used Industrial Internet of Things sensors, combined with a centralised data repository and advanced machine learning, to boost chemical recovery from the extraction process by 10-15%. IIoT sensors provide real-time data on location, equipment health, remaining life and other useful parameters, which are updated in tracking software for management to view from anywhere.
03: Machine Learning
One miner used sensors and machine learning to implement predictive maintenance in its fleet. The model was able to predict when components would fail, enabling an increase of more than 50% in the lifetime of key components. It is clear that more mining companies are using machine learning , AI and advanced data analytics to solve business challenges in prediction, classification and optimisation.
02: Robotics and automationWith the mining industry continuing to prioritise safety and efficiency, robotics and automation are taking on increasingly pivotal roles. Robotic devices powered by artificial intelligence can perform a wide range of mining operations as well as ore sampling and rescuing trapped miners. Whether it's deep underground, out in space or on the sea bed, robotics' potential appears limitless.
01: AI and analyticsMining is now two industries in one, combining the physical and technological. Digitalisation and analytics can enable safety improvement and increase reserves base by reducing average site costs, lengthen the life of the mine, and increase NPV. McKinsey estimates that by 2035, the age of smart mining achieved through autonomous mining using data analysis and digital technologies like AI will save between $290bn and $390bn annually for mineral raw materials producers. As companies work to protect their workforce and maintain profitability during and after the COVID-19 crisis, the need to embrace AI and agile methods has only become more acute. Companies should switch from using empirical models to AI in day-to-day management and operations decision making and move from relatively rigid production planning using long-term budgets to short two-week-horizon planning and increased agility across the value chain. They are also advised to move from 'single-recipe, plug-and-play tools' to multiple value-driven, built-for-purpose methods tailored to specific requirements, and turn from rigid workforce planning to more agile models, with a multidimensional team focusing on the highest-priority areas.