CharIN launches new Mining Taskforce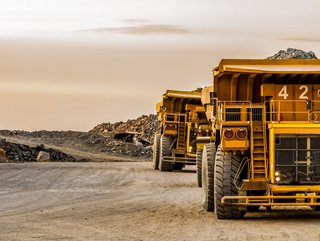 The launch of the CharIN Mining Taskforce has brought about advancements in the effort to electrify mining haul truck operations.
The partnership, with ICMM, will address the technical bottlenecks to accelerate progress on zero emission mining vehicle fleets
The CharIN Mining Taskforce, a collaborative effort between CharIN and ICMM, has made progress in tackling the difficulty of electrifying mining haul truck operations. This partnership has facilitated ICMM's efforts to resolve technical hurdles related to the compatibility of battery-electric charging systems, paving the way for the introduction of zero-emission greenhouse gas (GHG) mining vehicles, which is anticipated to commence in the next 10 years.
Diesel-powered mining vehicles currently account for 30 to 50% of direct emissions at a mine site, and up to 80% in some cases, and electrifying them will be crucial to help achieve global decarbonisation goals. Although CharIN has been influential in creating international standards for charging passenger electric vehicles (CCS) and heavy transport (MCS), a new high-power charging system is necessary for the mining sector due to the substantial size of haul trucks. Early standardization and interoperability of charging solutions could reduce the replication of charging infrastructure at mines worldwide, thereby expediting the deployment of battery-electric technology, while increasing operational efficiency, reliability, and safety.
Prominent members of the taskforce
CharIN's vast network of over 300 members, which includes manufacturers and technology suppliers in the e-mobility sector, offers exclusive access to rapidly specify and test technologies. ICMM's 26 company members provide industry expertise and access to a variety of operations in different geographies and circumstances, which is critical for trials to demonstrate that these technologies are suitable for the harsh environmental conditions and intricate mining operations.
The Taskforce, which comprises industry giants such as BHP, Rio Tinto, Shell, ABB, and GHD, will establish requirements, pilot, and evaluate the technical capabilities of interoperable ruggedised charging solutions in mining settings. This effort will assist in defining the requirements for both a higher-power stationary charging plug and a dynamic (in-motion) charging interface for use at mining sites.
Christian Spano, Director of Innovation, ICMM, said: "Value chain collaboration will be critical in helping us get to net zero. Through ICMM's Innovation for Cleaner, Safer Vehicles initiative, we've identified technical bottlenecks affecting progress in implementing zero-emissions vehicles at mining operations globally, that we're now creating partnerships to drive progress on.
CharIN has extensive experience in solving battery charging interoperability challenges across other industrial sectors and works with an exciting roster of manufacturing and technology companies. The scale of ICMM's membership will enhance opportunities for piloting and testing solutions at certain identified sites and aims to ultimately accelerate progress on the wider roll-out of a new generation of zero-emission mining vehicles for the industry."