Supply Chain & Operations
Chile details national lithium strategy amid global demand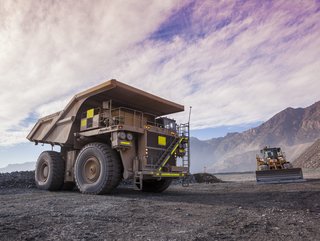 Chile has always played a significant role in the mining industry, stemming from 1979 when a law declared lithium to be a strategic resource for the nation.
After announcing the national lithium strategy in April, Chile has revealed a detailed policy document and will tender permits in the first half of 2024
Chile's President Gabriel Boric announced in April that the lithium industry would be nationalised with the state partnering with businesses to develop it. Almost two months after announcing the national lithium strategy, the Chilean government published a 33-page document detailing the policy's objectives, schedule, and expected milestones.
Creating a national lithium company (ENAL) is part of Chile's national lithium strategy as the world's second-largest battery metal producer. However, in the interim, Codelco, the world's largest copper producer, and the national mining company Enami will be granted lithium exploration and exploitation permits before year-end. Both state-owned companies and their subsidiaries will also be able to determine how private-public partnerships will operate and sign up new partners.
These licences will only cover salt flats where they already have projects at various stages of development. According to the document, private companies will be able to submit bids for lithium exploration beginning in 2024. Additionally, in cases where results show mining potential, the company that conducted the exploration work will have preferential access to an exploitation licence in association with a state-run firm.
The current situation and future plans for exploration
Chile has always played a significant role in the mining industry. It goes back to 1979 when a law declared lithium to be a strategic resource for the nation. Lithium production in Chile has been in the hands of publicly listed miners SQM and Albemarle. The two companies are the only ones licensed to produce lithium in the country, and only on the Atacama salt flat, the country's largest lithium reserve.
Atacama and Maricunga salt flats contain 10.8 million tonnes of lithium reserves, which equates to 64% of global reserves, according to Mineralium geologist José Cabello. In the new strategy, however, the government plans to expand production at Atacama and any or all of the other 18 salt flats.
In an attempt to address market rumours and clarify aspects of the strategy some described as "vague," Chile's mining minister Marcela Hernando had an interview with mining.com in which she explained that the government will only seek control — via various mechanisms, not just majority participation — in strategic projects such as the Atacama salt flat.
She added that each company would negotiate with representatives of Enami or Codelco for the others. Those negotiations will be presented to a committee of mining, finance, economy, and environment ministers, the vice presidency of Corfo, and the president of the country.
Chile's mining industry is attracting global attention
The policy is connected to what Hernando revealed in that interview in May, that the new lithium strategy contemplates three public-private partnership options for Codelco or Enami to conduct prospecting and then negotiate the terms of development with interested parties. Private companies and the state partner in exploration, and the government grants exploration licences directly to private companies and evaluates their performance.
Because lithium has the highest charge-to-weight ratio of any critical metal, it is used in batteries for mobile phones, laptops, digital cameras, and electric vehicles. According to Chile's projections, this has increased the global demand for lithium, which will quadruple by 2035 to reach 3.8 million tonnes.
By 2035, the Chilean Copper Commission (Cochilco) plans to double its 2021 production level by producing 336,000 tonnes of lithium annually. Thus, there is increasing global interest in lithium mining, with about 50 companies and countries, including China and Canada, signifying interest in Chile's lithium business.