Supply Chain & Operations
China increases copper import pace, following price plummet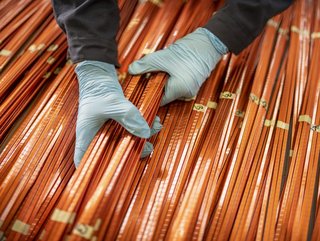 In August, China reached a 26% rise - representing a 100,000+ tonne increase - in copper imports year-on-year, largely driven by product price drops
China is importing copper at a consistently high pace, markedly beating its year-on-year import figures, as the manufacturing giant takes full advantage of the current low copper prices.
The current pace of China's copper imports
In August, China's copper imports increased by 26%, compared to the same period the previous year.
In total, China's import of unwrought copper and copper products (which include refined, alloy, anode and semi-finished products) reached a total of 498,188.60 tonnes for the month.
This means that imports have risen by over 100,000 tonnes - import figures sat at 394,017.10 tonnes in August 2021 - in just one year.
Although the import volume of August 2021 was a two year low for China, this still represents a marked increase.
In fact, China's copper imports for August were a 7.4% increase on those of July (463,693.8 tonnes).
This monthly trend is reflective of China's copper import stats for 2022, as June's imports of 373,000 tonnes of refined copper marked the year's highest monthly tally, and the cumulative imports of the first half of the year (1.87 million tonnes) achieved a 4.4% increase on that of the first half of 2021.
Similarly, mined concentrate imports achieved a 8.6% year-on-year increase over the first six months of 2022, and copper scrap flows rose by 7.3%.
Global copper prices and export trends
This demand surge has, predominantly, been caused by cheaper prices for foreign copper supplies in July and August.
Figures from the London Metal Exchange showed that three-month copper prices were at $7,801.50 per tonne on August's last trading day.
Although this is an 8.5% increase from the price at July 15 (which marked a 20-month low), this is still a staggering 19.7% drop from the price of copper at the beginning of this year.
This perfect storm was coupled with availability challenges in the domestic market, as the copper warehouse stocks in the Shanghai Futures Exchange recorded a seven month low, of 31,205 tonnes.