Supply Chain & Operations
McKinsey: Design is the answer to supply chain disruption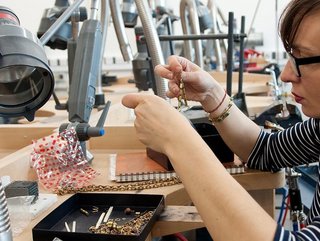 McKinsey research suggests the traditional approach to mitigate disruption – dispatching engineering teams to change suppliers or parts – is both costly and short-sighted, and that removing unnecessary components by redesigning products is a better route to resilience.
Based on McKinsey research, firms that embrace the business value of design are less susceptible to disruption in supply chains and are more eco-friendly
​​​​​​​McKinsey research shows companies that embrace the business value of design are better able to respond to supply chain disruption and also enjoy enjoy greater success with sustainability and employee satisfaction.
The study highlights how the traditional approach to mitigate disruption – dispatching engineering teams to change suppliers or parts – is both costly and short-sighted.
Far better, says, McKinsey, to redesign products susceptible to supply chain risk to eliminate unnecessary components, because such design can create more-resilient products, cut costs, and limit delivery problems.
The report cites the example of an industrial equipment manufacturer that was facing semiconductor shortages for oil-level sensors.
"Engineers were working late into the night to source and test alternative suppliers of sensors," McKinsey says. "The design team analysed customer usage data, which showed just 5% of customers used the oil sensor, because oil-level checks were manual in most cases. So the design team removed the sensor entirely and introduced a dipstick."
Better design boosts sustainability -- McKinsey
Better design is also a boon for sustainability, says McKinsey.
"By reassessing products and packaging, companies can lower product and transport costs and reduce their carbon footprint," it says.
It says so-called "skinny design" can often be implemented quickly and with little investment "while motivating a design team to fulfil the company's mission".
It adds: "For example, shampoo is 90% water, and one bold redesign we've seen is to move to a powder that lathers when mixed with water, and is packaged in a much smaller box."
McKinsey says the redesign means the company can ship more of the product in the same container, reducing its carbon footprint "while delivering a great consumer experience".
McKinsey also says that the design function should use "a cross-functional, collaborative approach to discover unmet needs and develop solutions".
It says such a path can "deliver multiple perspectives on problems and increase engagement across the workforce".
As an example, the report mentions a restructured mining company that had already cut its frontline head count by 20%.
"Remaining employees were feeling overworked, and morale was low," it says. "A design team began working with frontline employees, and as a result, the company introduced new digital tools that replaced inefficient paper-based procedures, yielding an extra 76 hours per year of increased productivity per worker and a $6 million return from increased tool time."
It says the company also improved safety with new hazard-diagnosis and -awareness systems, leading to a 280% improvement in hazard reporting. These innovations had the additional benefit of improving employee engagement and morale by giving frontline workers a voice and allowing them to participate in the design and implementation of the new technology systems."
The report concludes: "For these reasons we believe design should join topics such as finance, strategy, and talent on the CEO's agenda.